Characteristic wines with edges and corners
C
CHARACTERISTIC WINES WITH EDGES & CORNERS
MADE WITH  IN ESSENHEIM
Artisanal wines spring from detail-loving work, and intensive care for wine and vine. The possibility of letting nature take its course in every step of the winemaking process and only controlling the things that can be changed, creates wines that are a reflection of their origin.
The conscious waiver of superfluous interventions is the bravest form of winemaking, as we live it in natural, sustainable viticulture.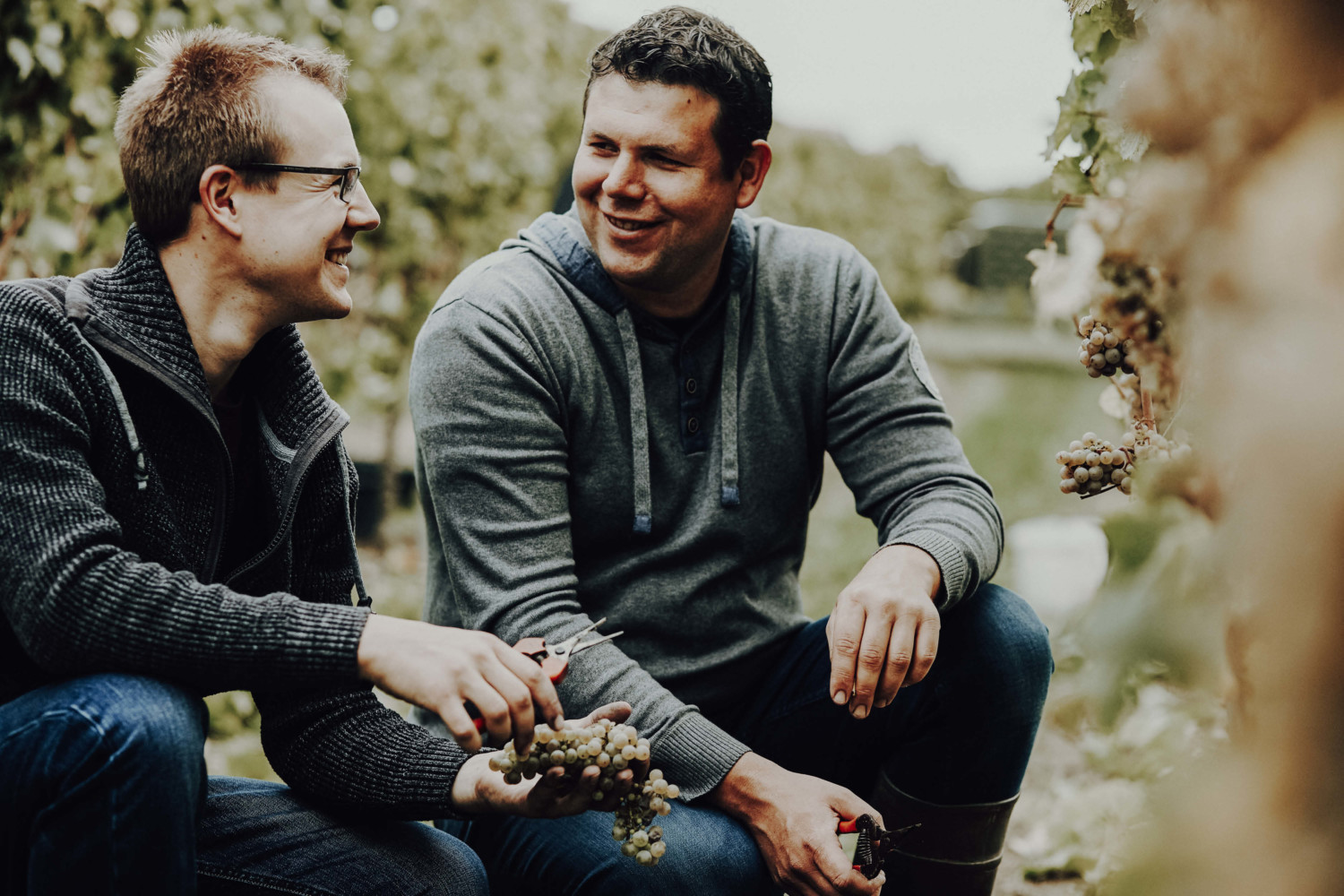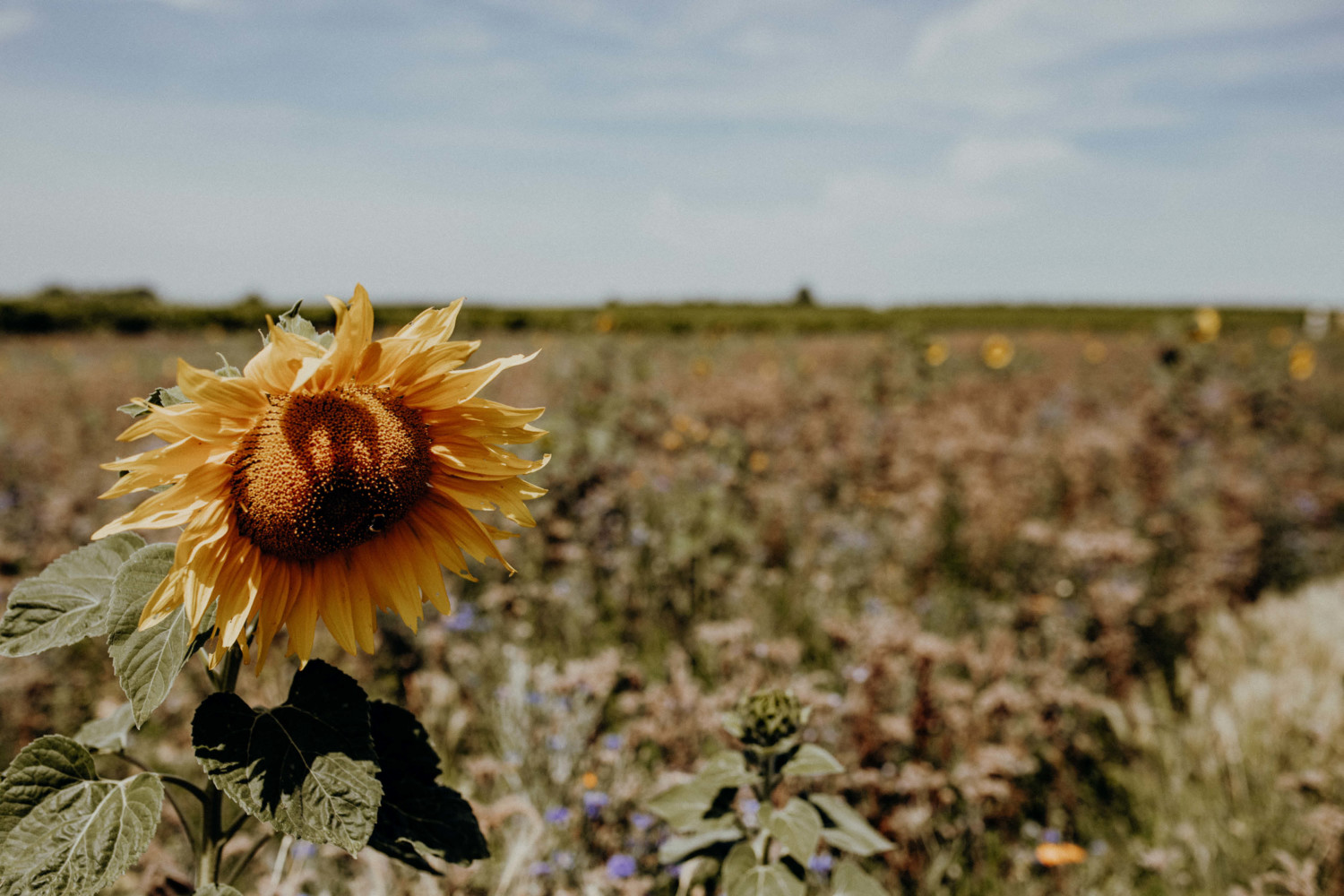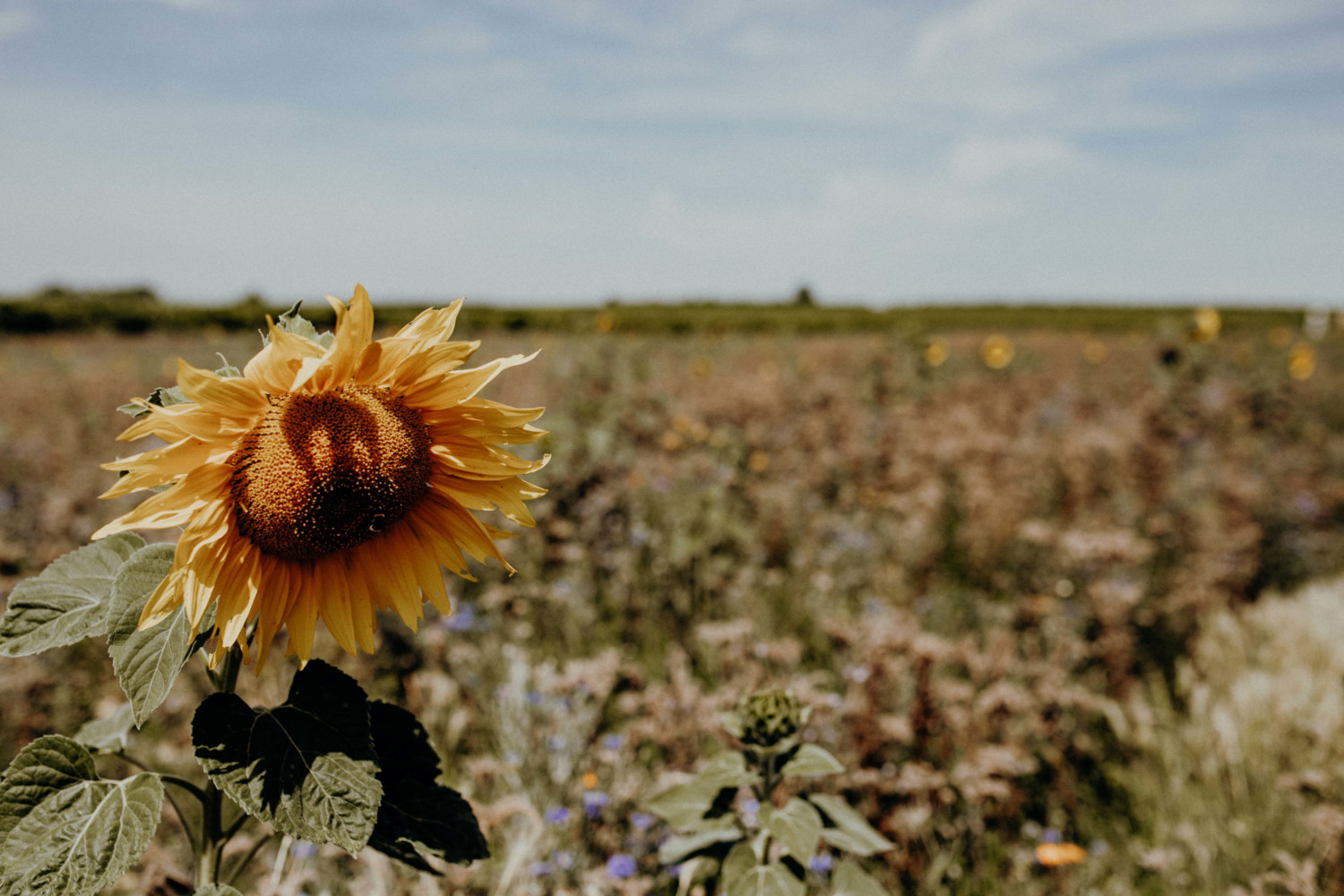 SUSTAINABLE VITICULTURE
FAIR'N GREEN
"Working today in such a way that future generations still have all the options"
Our thoughts and actions have always been shaped by sustainability. It was the logical consequence to show our efforts and actions with a strong . FAIR'N GREEN is the only holistic approach in the wine industry with which we would like to go into the future.
Future-oriented
ECONOMY, ECOLOGY, SOCIAL
Efforts to live and work in a sustainable manner can be illustrated in three areas: economy, ecology and social.
Die Stärke des Nachhaltigkeitsbegriffes liegt darin, dass er den Ausgleich zwischen diesen Themen beinhaltet: Kein Teilaspekt kann zu Lasten eines anderen überbetont werden. Weder ist eine reine Gewinnmaximierung mit ökologischen Folgeschäden langfristig sinnvoll, noch wäre eine Ökofixierung erfolgreich, die wirtschaftlich nicht überleben kann.
The strength of the concept of sustainability lies in the fact that it contains the balance between these topics: No aspect can be overemphasized at the expense of another. Pure profit maximization with ecological consequential damage is not sensible in the long term, nor would an eco-fixation that cannot survive economically be successful.
Through these core pillars we try to live sustainability as a whole.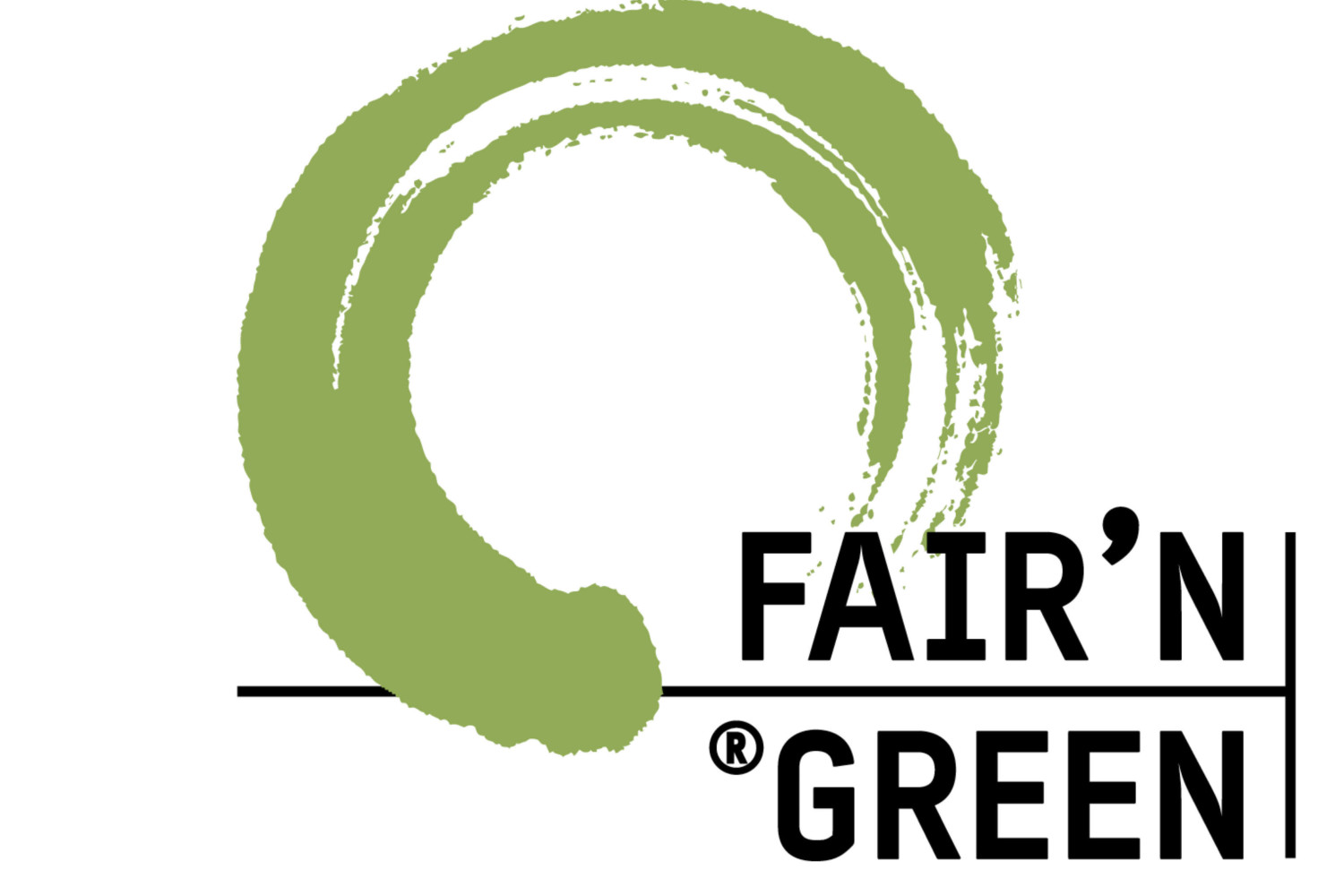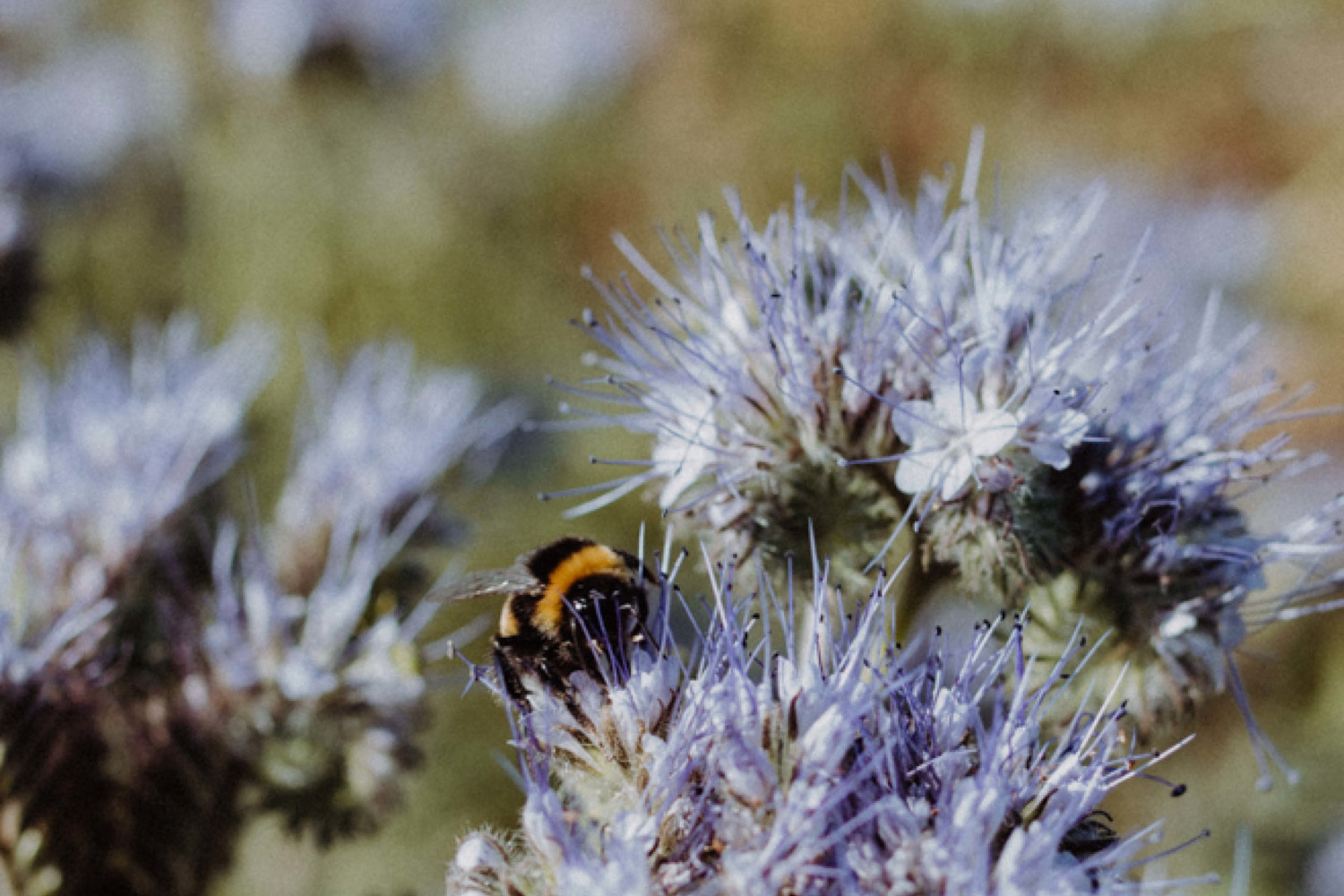 SUSTAINABILITY
ECOLOGY
We sow colorful greenery in our vineyards to support biodiversity and soil life

We produce solar power for the operational processes on our hall roof

We collect rainwater and thus reduce the need for fresh water

We cultivate old vines and traditional grape varieties

We invest in energy efficiency and resource conservation

We use lightweight glass bottles and save resources in transportation

We use boxes, corks, etc. from sustainable and fair cultivation
SUSTAINABILITY
ECONOMY
We invest in energy efficiency and resource conservation

We constantly invest in the modernization of the winery

We value regional economic cycles and, wherever possible, buy our products in the region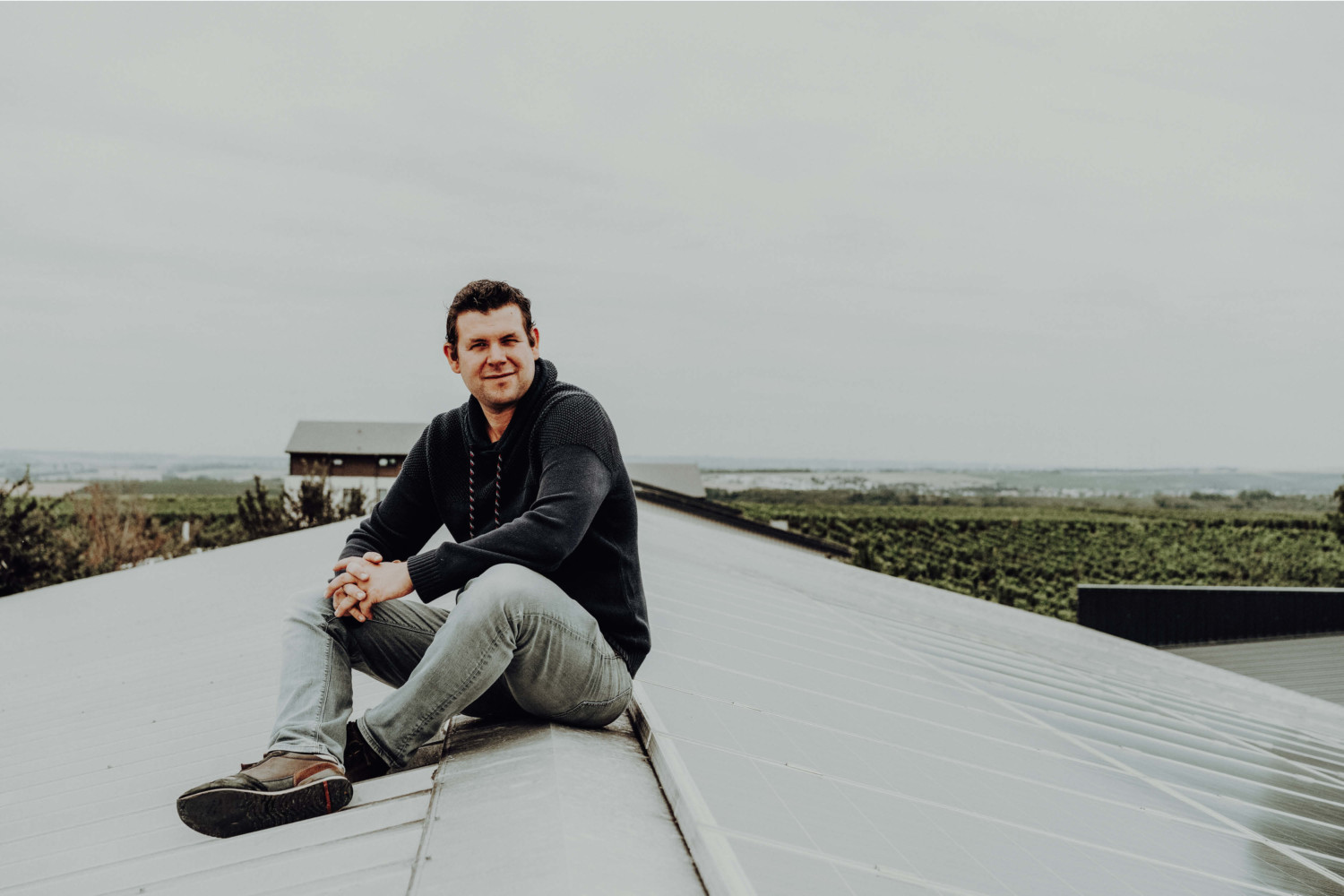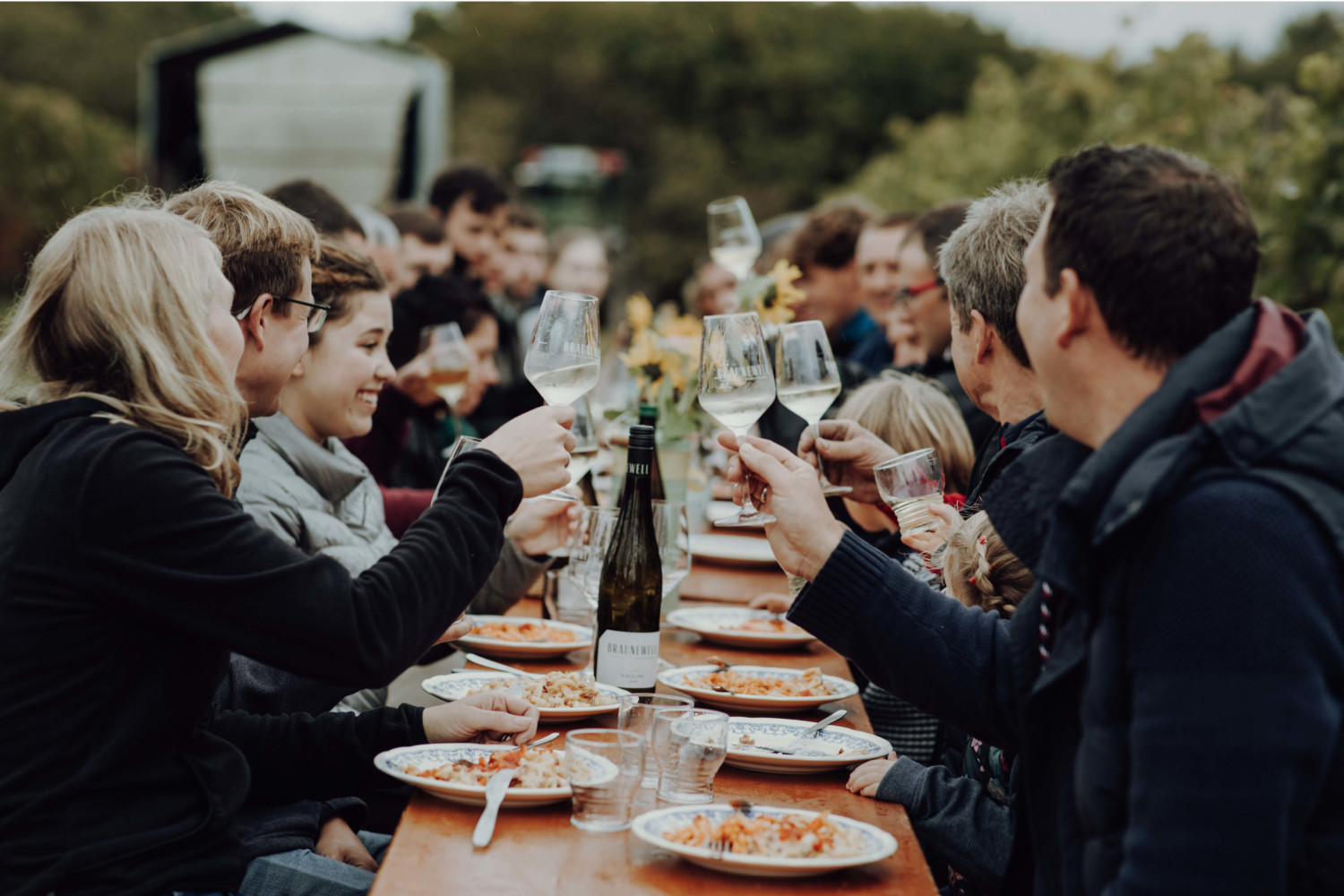 SUSTAINABILITY
SOCIAL
We offer apprenticeships, educate and offer young people a future in viticulture and in our company

We support non-profit associations and projects in the region

We are involved in professional organizations and work on the further development of the region and it's viticulture
FAIR'N GREEN
More information on sustainability?
Tranquility in it's purest form
T
Quietly resting, calm and slow. The philosophy in our cellar is based on minimal intervention. We give our wines the time they need to develop without unnecessary intervening.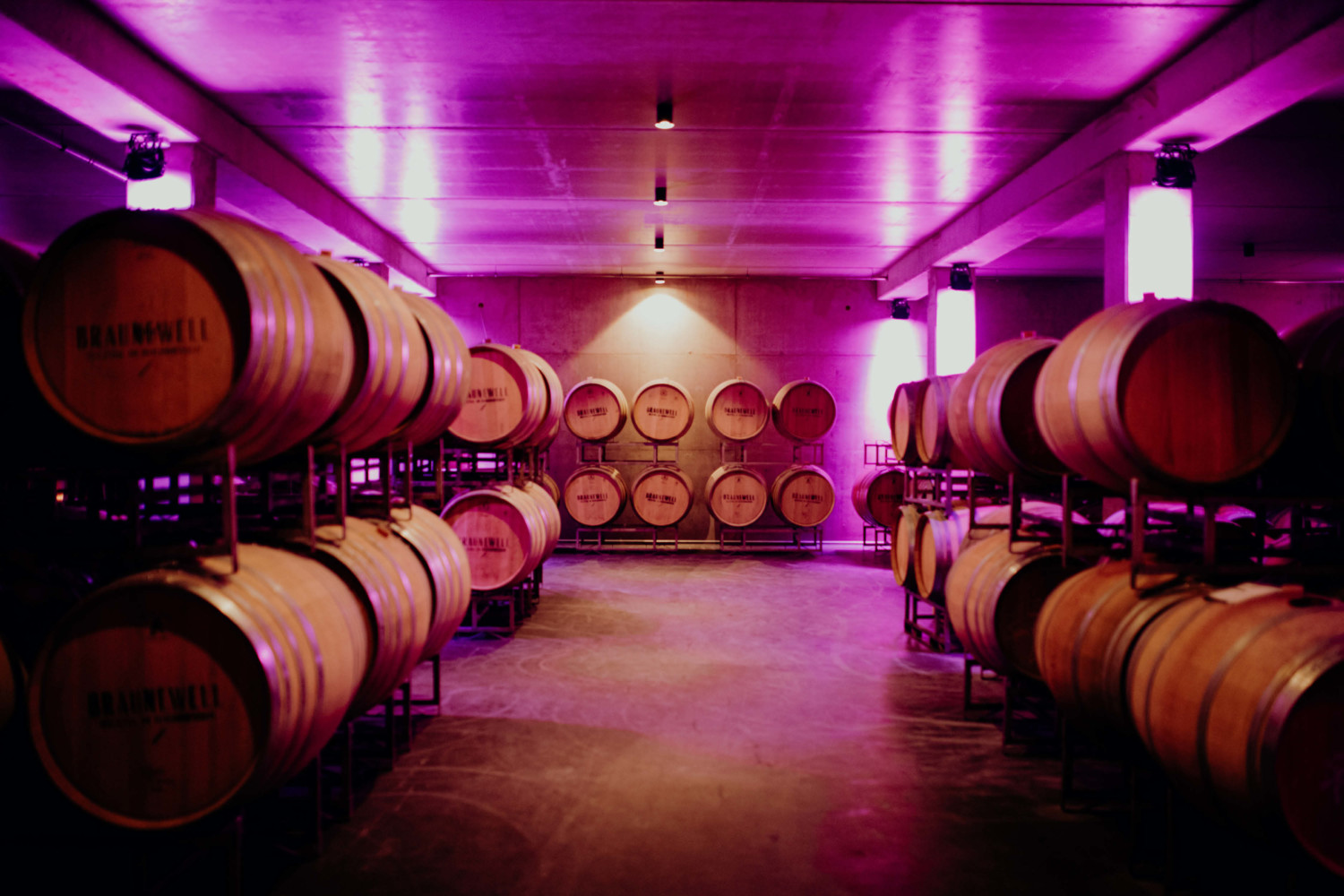 deep, cool, dark and thick walls
CELLAR
After a summer on vines, we select only healthy and very ripe grapes for our wines in the vineyard. The strength and intensity of the grapes derives from nature itself. Preserving them is our job in the cellar.
We are convinced that deceleration in the cellar and winemaking in harmony with nature allow the unadulterated taste of the wines to mature in the most focused way. Our team accompanies the fermentation process and the maturation of the wines in the cellar, from the large steel tank to the smallest barrique.
Great wines need wood! Our new cellar gives us the opportunity to store our wooden barrels in optimal conditions and to support the maturation of the wines. The oldest barrel was built in 1936 and has accompanied over 80 vintages of the finest wines.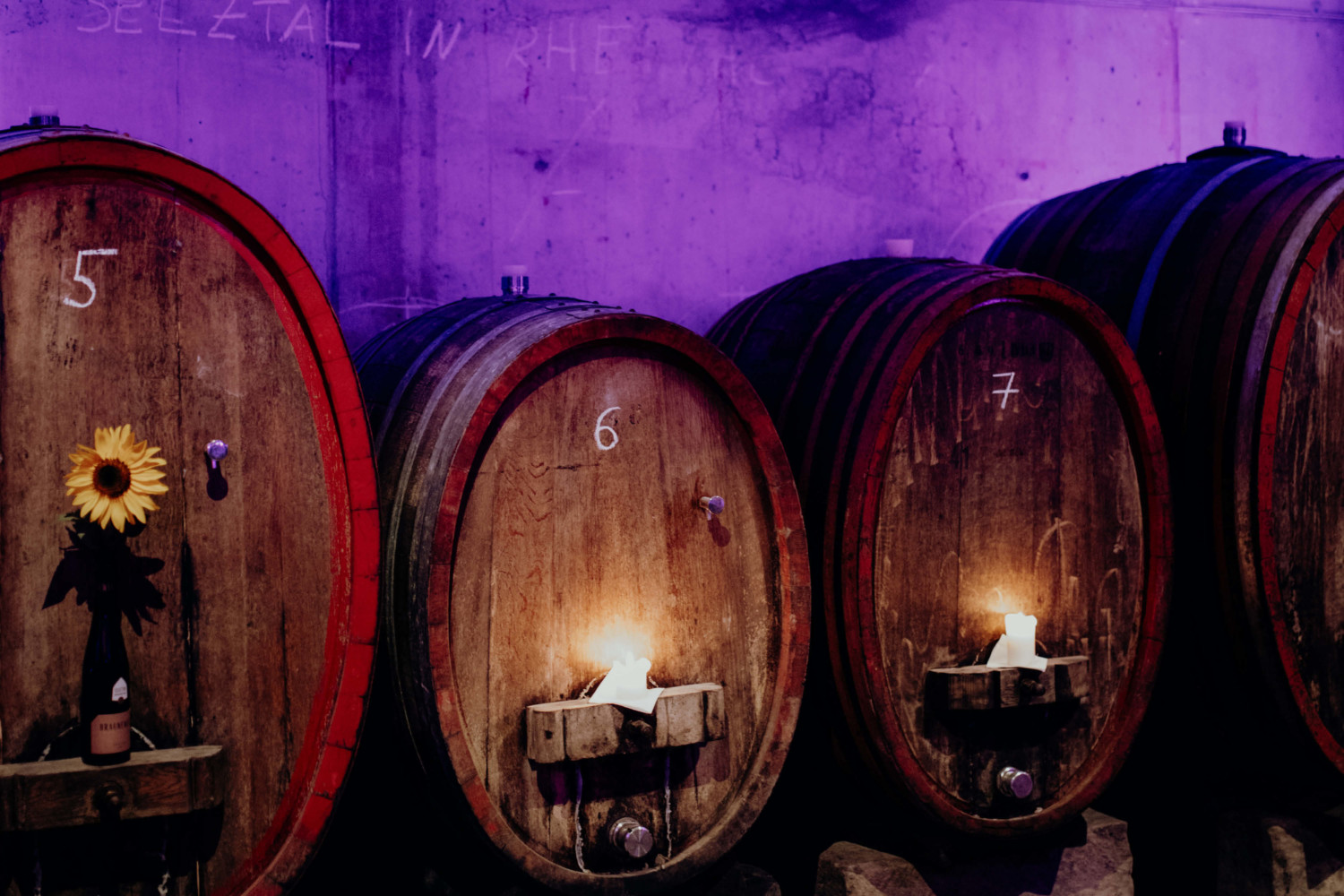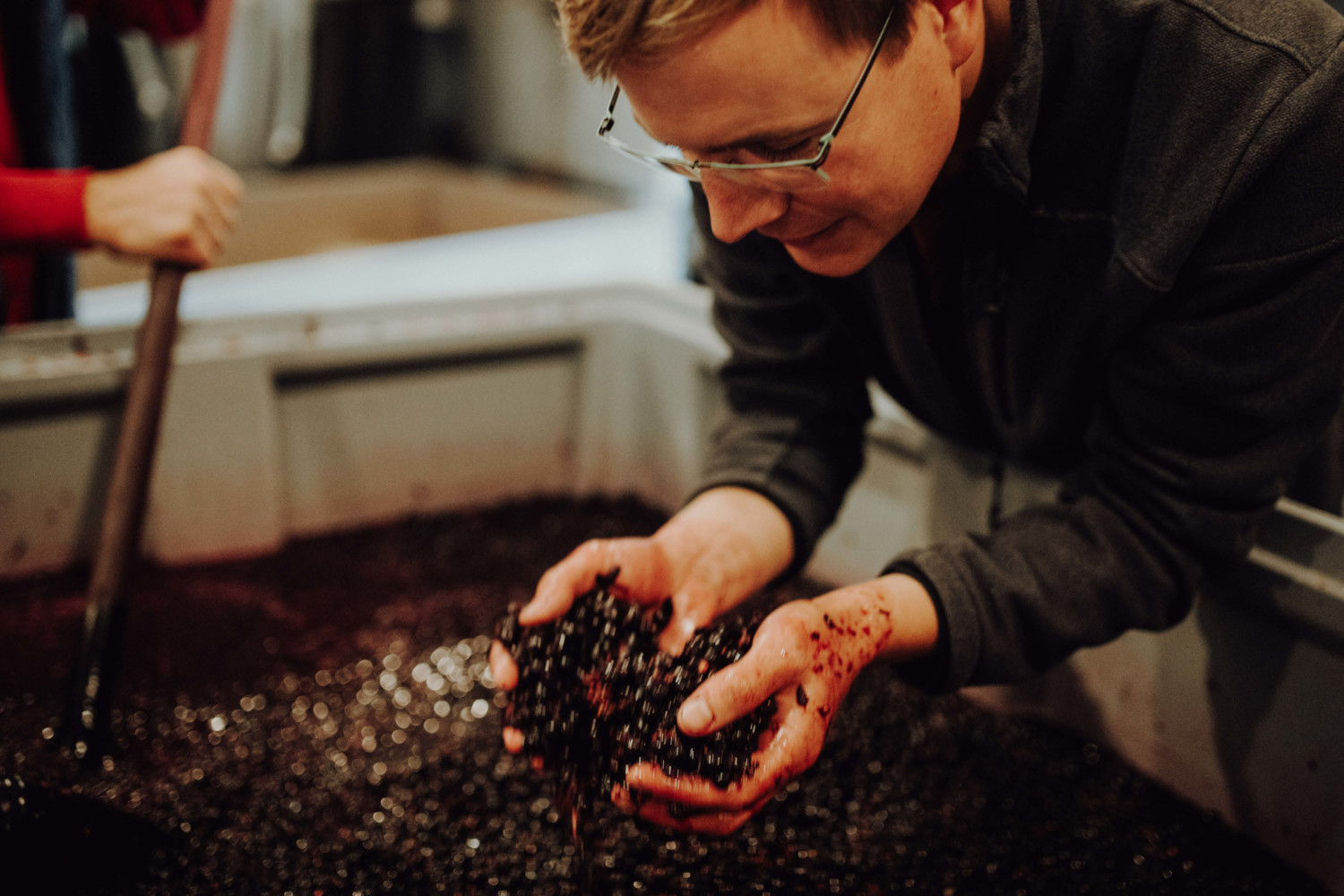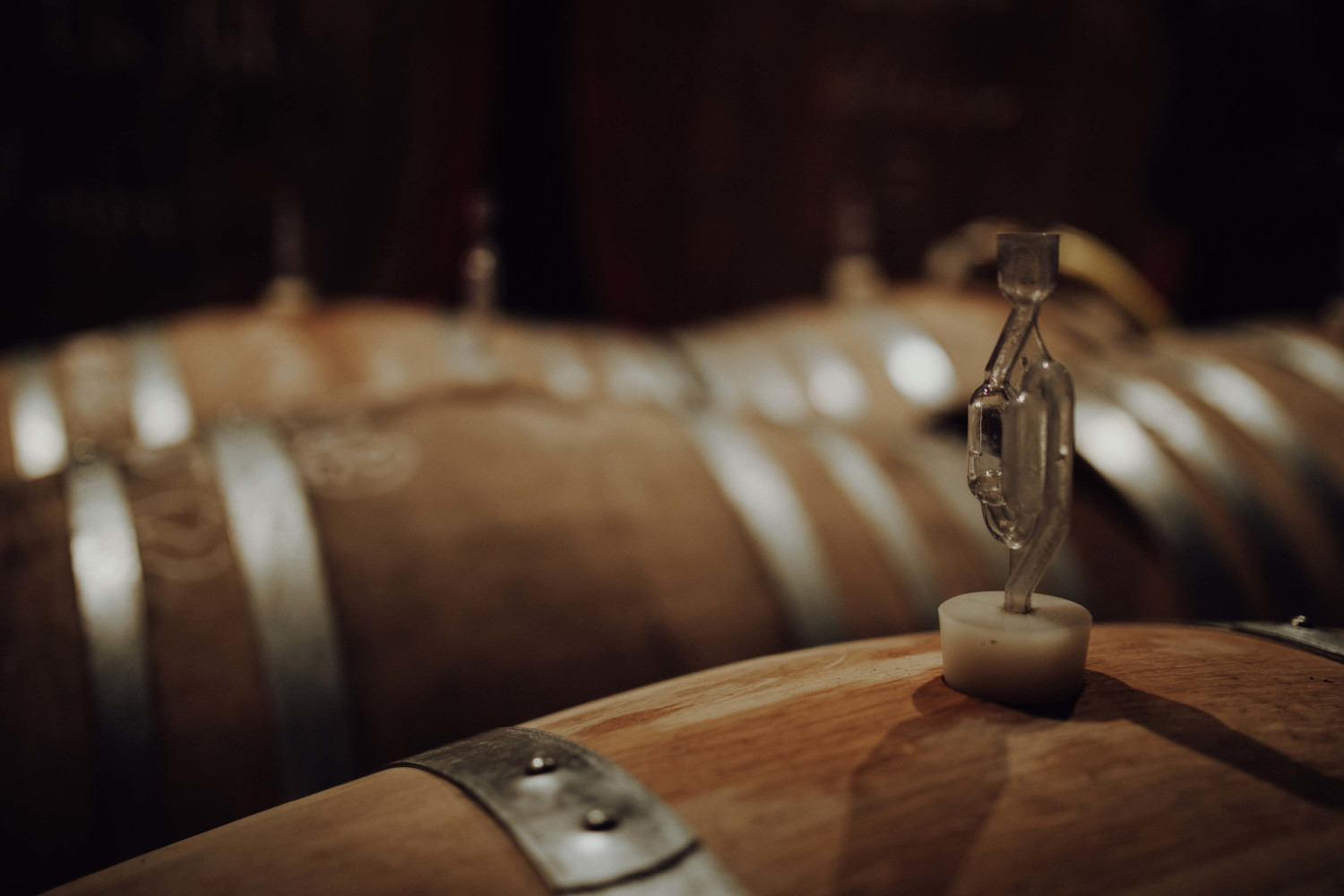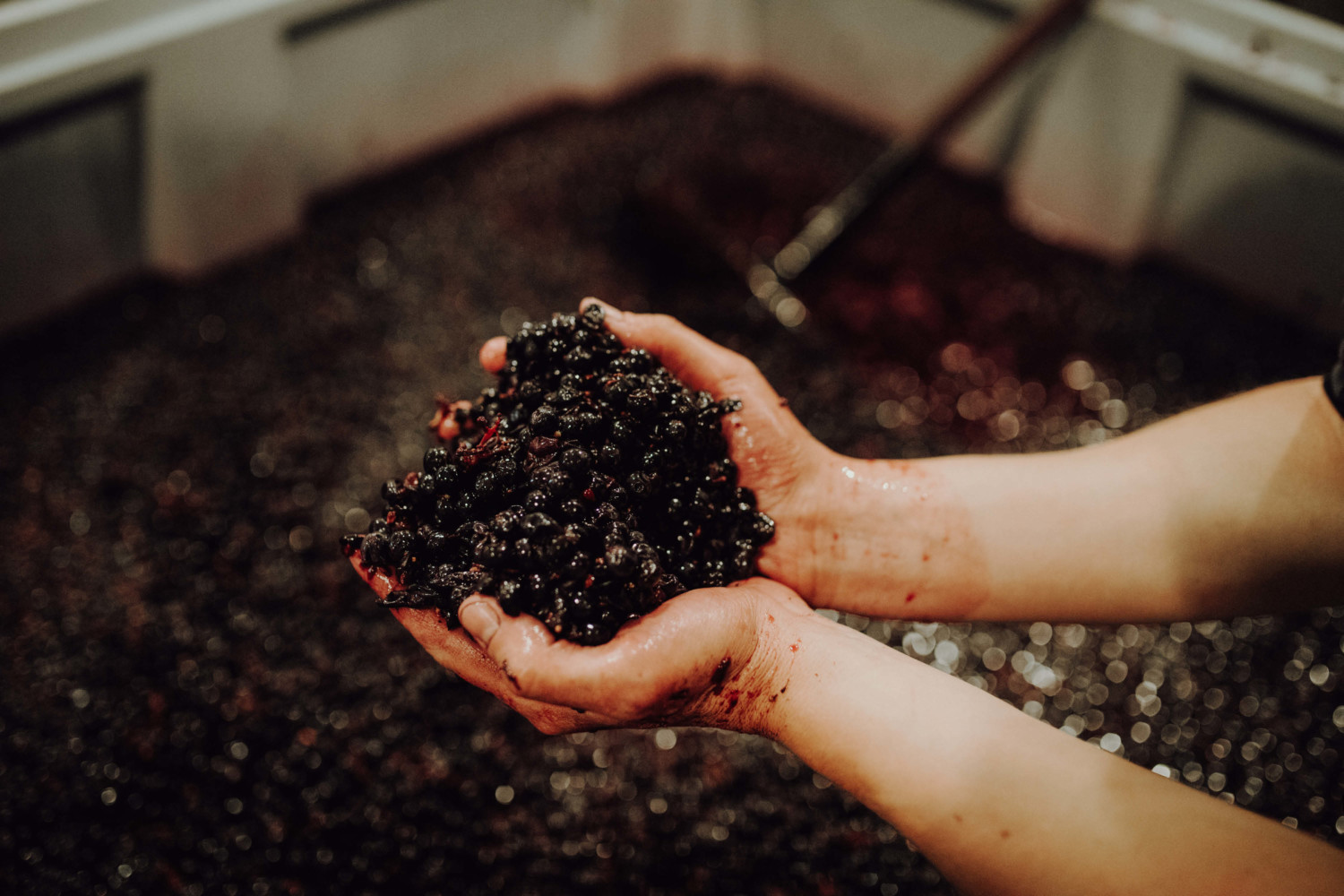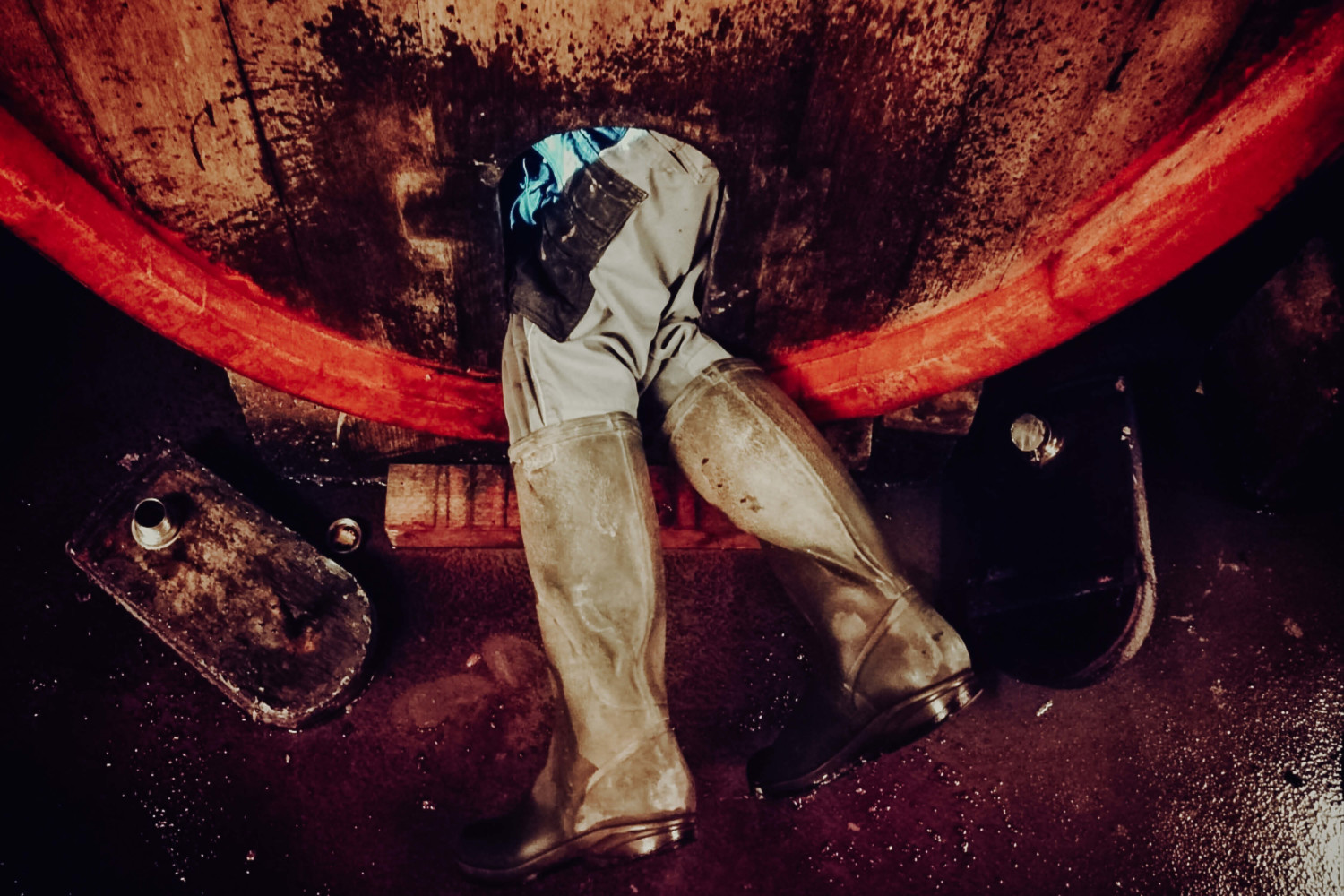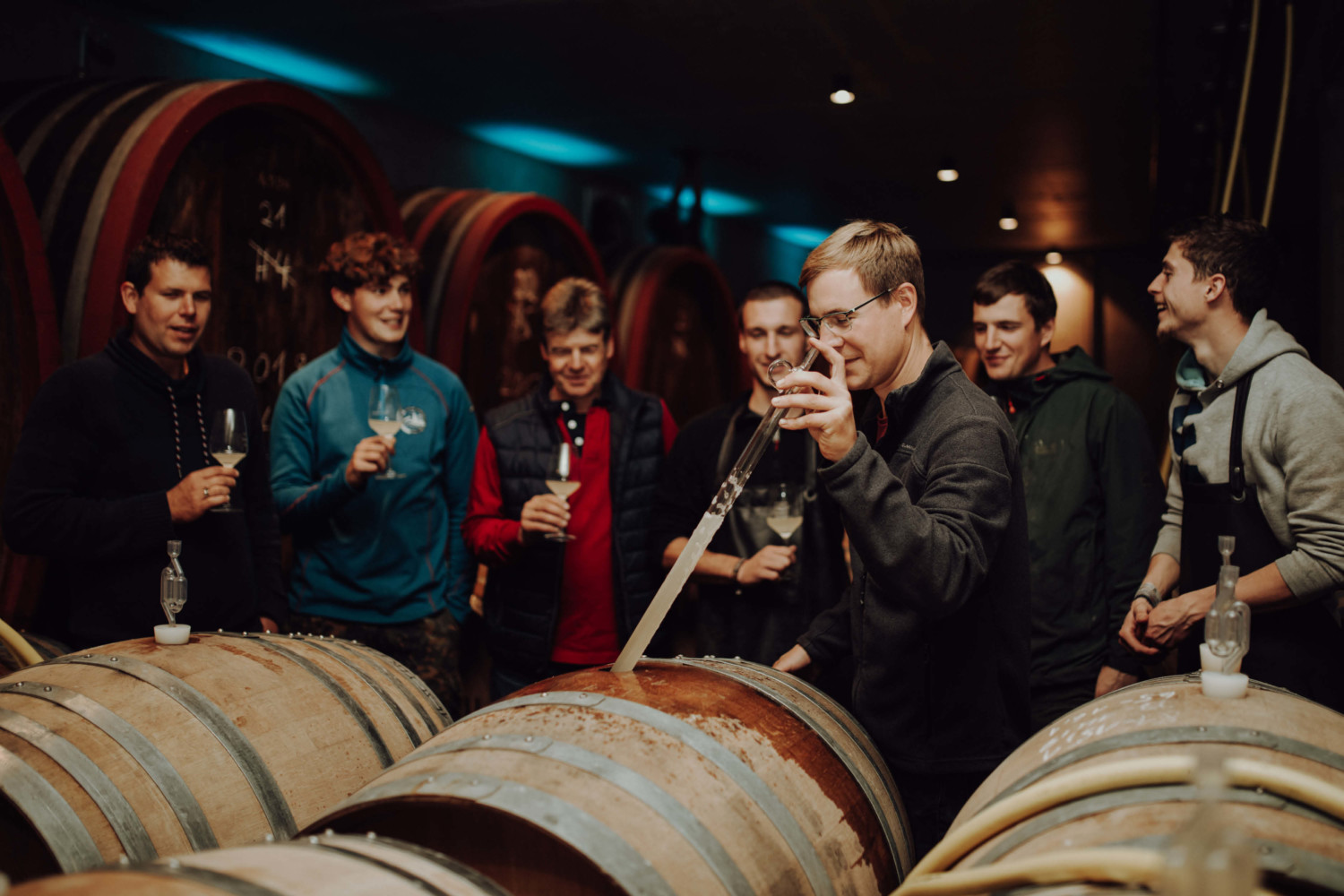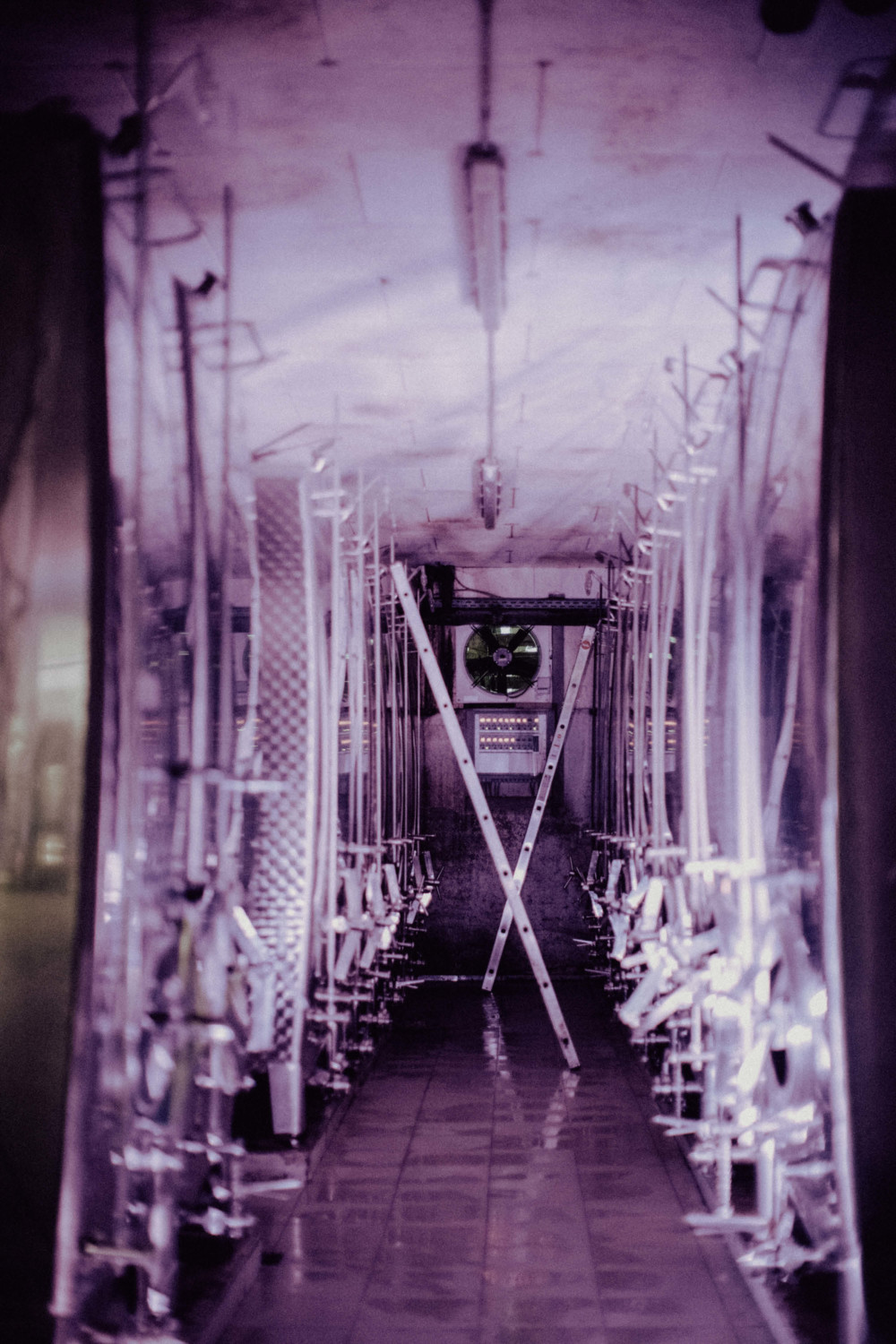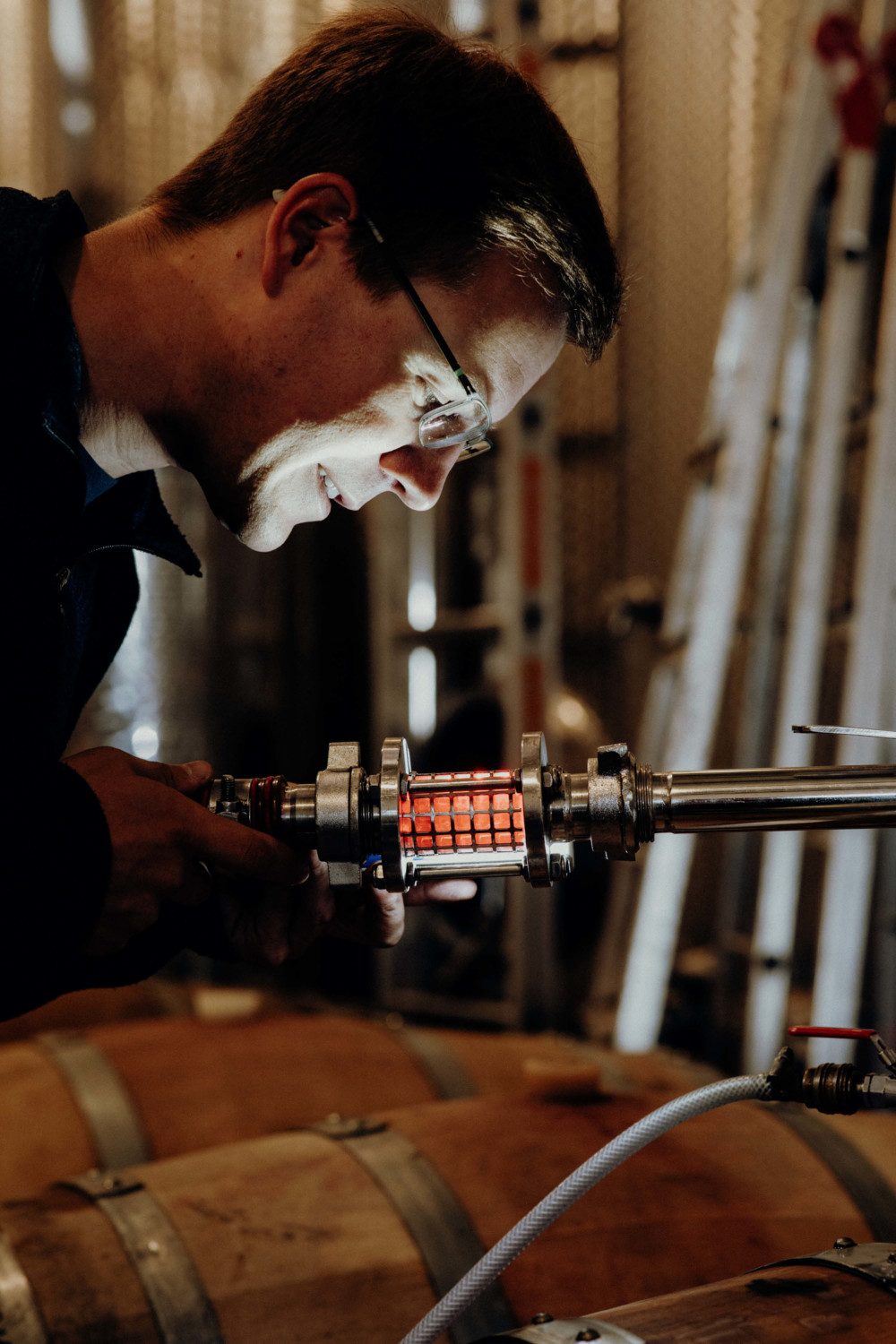 German sparkling wine | Winzersekt
Bubbles, bubbles, bubbles....
B
'Winzersekt' is germany's take on champagne. A second fermentation in the bottle with a defined period of maturation on the yeast is just one of the many quality assets of a 'Winzersekt'.
Brut is the new Nice!
SEKTMACHER
Our French-influenced family history still plays a major role on the winery today, more than 350 years later.
A now 50-year family friendship in the Vallée de la Marne led us to our first own sparkling wine.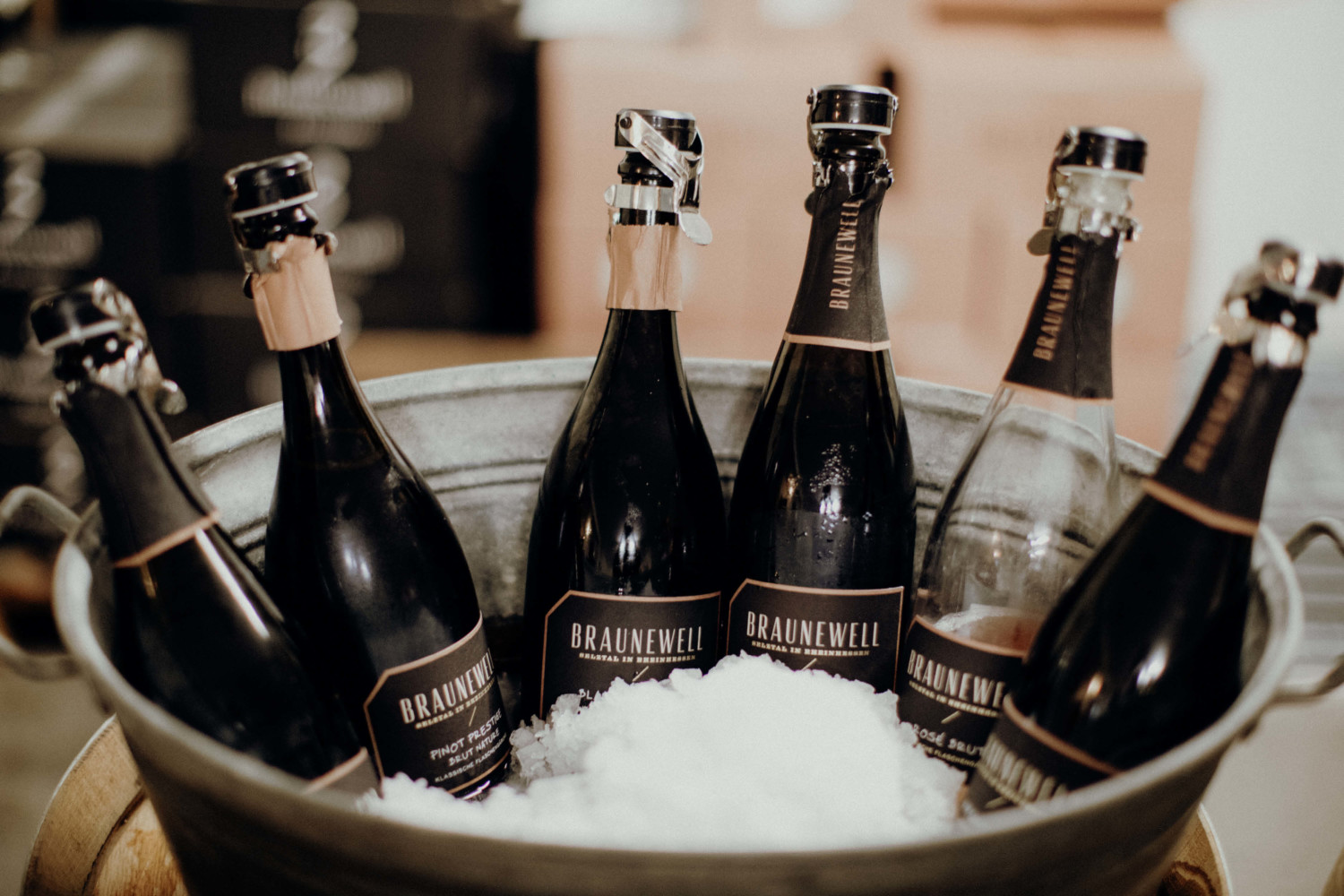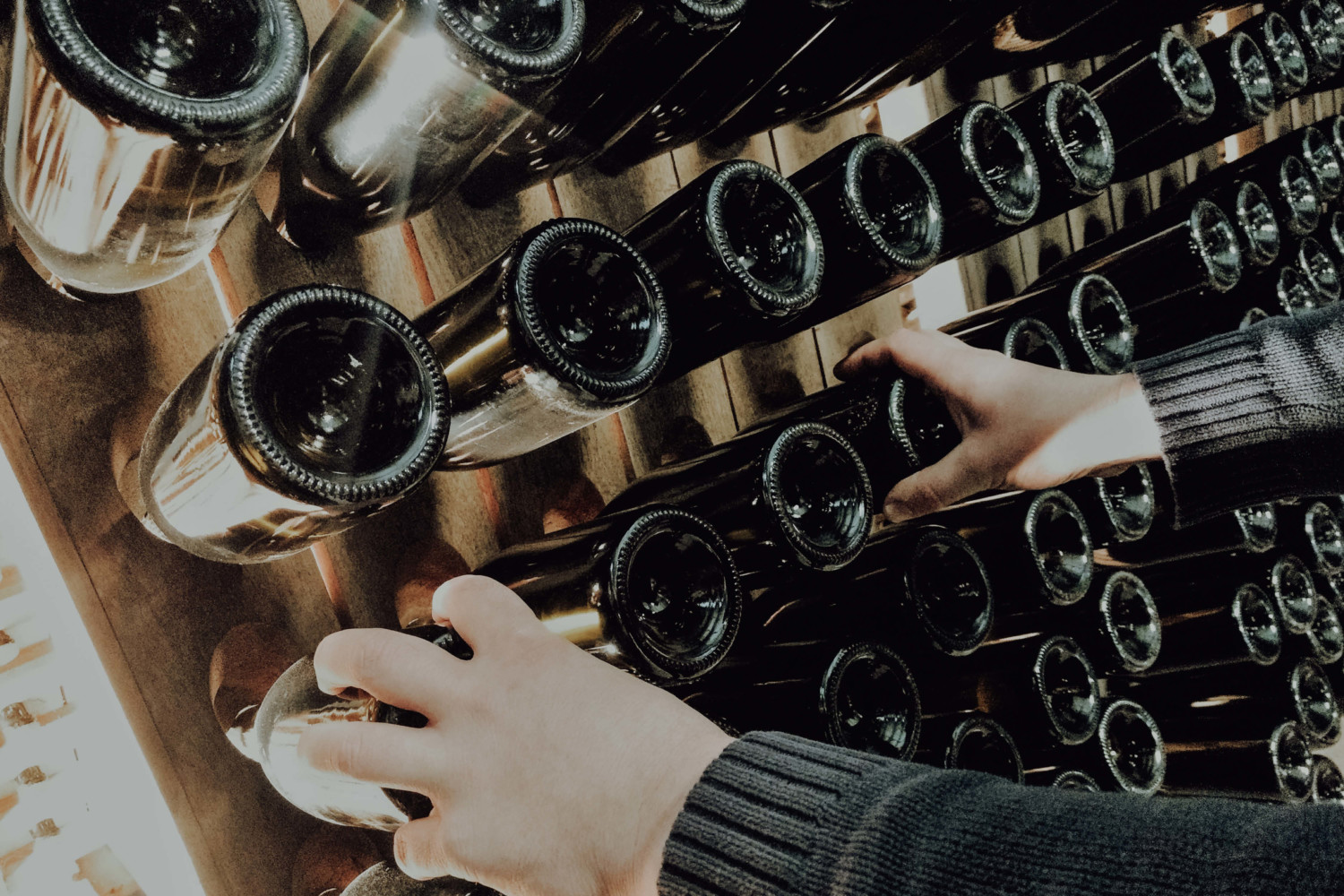 Since 1989
WINZERSEKT
'Winzersekt' made from traditional grape varieties in the cool-climate Selz Valley, manufactured according to the traditional method. One of the special quality features of our sparkling wines, in addition to the high altitude for fresh and juicy wines, is also the immense time the wine spends just "laying around" on the yeast to mature. Specifically for that we designed a sparkling wine cellar to meet our quality demands.
True to our mantra "Characteristic wines with edges and corners" you can taste the Selz Valley in our sparkling wines: cool, chalky and vibrant, like the wind in the Selz Valley. A fine perlage, pleasant acidity, elegant fruit and soft notes of brioche are characteristics of our sparkling wines.
FÜR UNS SEKTMACHER GIBT ES NUR EINE FORMEL: SEKT IST TRADITIONELLE METHODE UND AUS HEIMISCHEN TRAUBEN.
Die Qualität von hochwertigem Sekt beginnt schon bei der bewussten Weinbergspflege und der sorgfältigen Auslese des heimischen Traubenmaterials, das die Güte des Grundweins bestimmt. Die traditionelle, klassische Flaschengärung ist die unumstößliche Methode, wenn es darum geht, feinste Perlage und eine unverwechselbare Aromatik in den Wein zu zaubern. Sie ist Maßarbeit mit Fingerspitzengefühl und mit ihren ganz besonderen Anforderungen so ziemlich die aufwendigste Disziplin der Weinbereitung
Als Sprachrohr und Plattform dieses traditionellen, handwerklichen Weges der Sektbereitung versteht sich dabei der Verband traditioneller Sektmacher.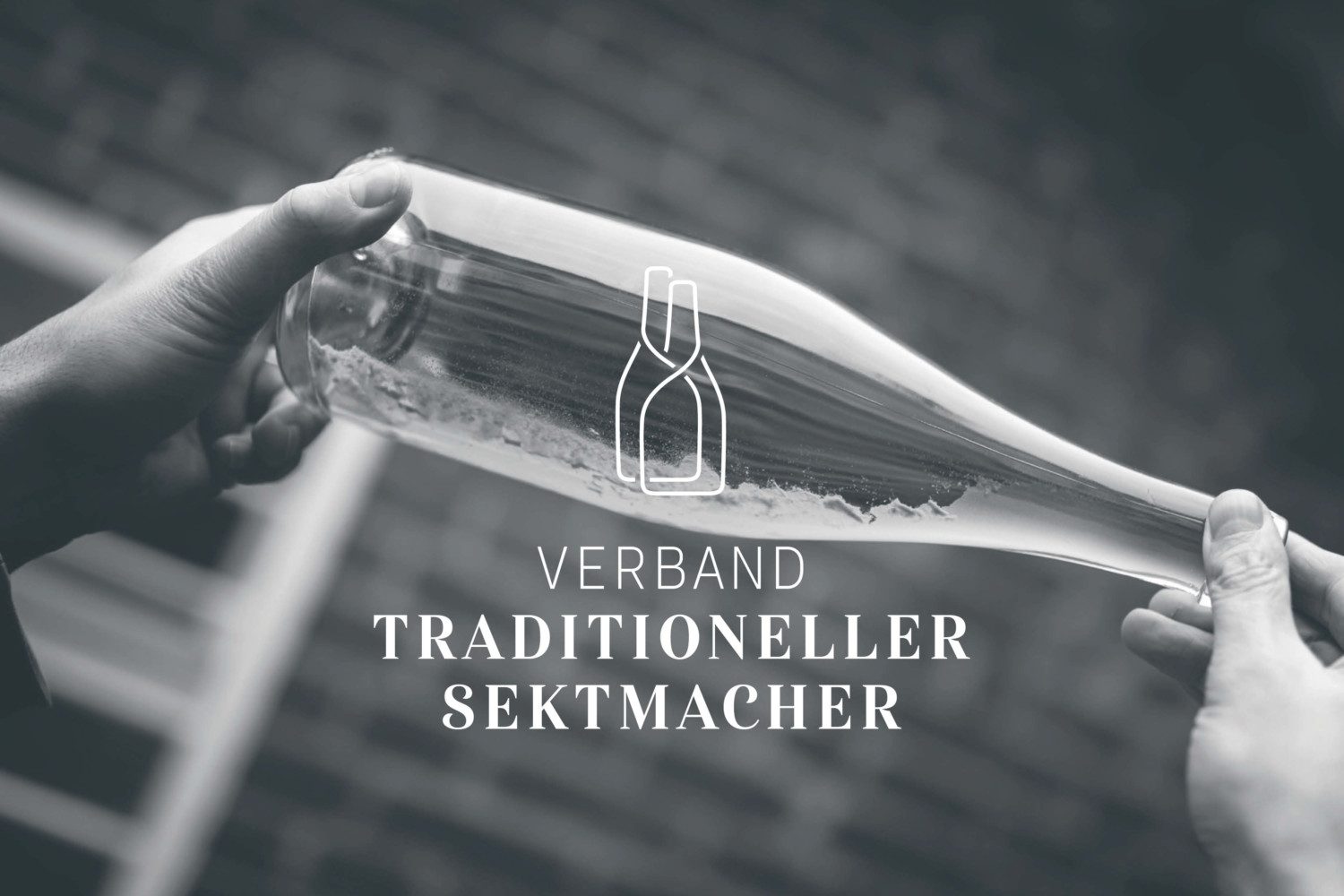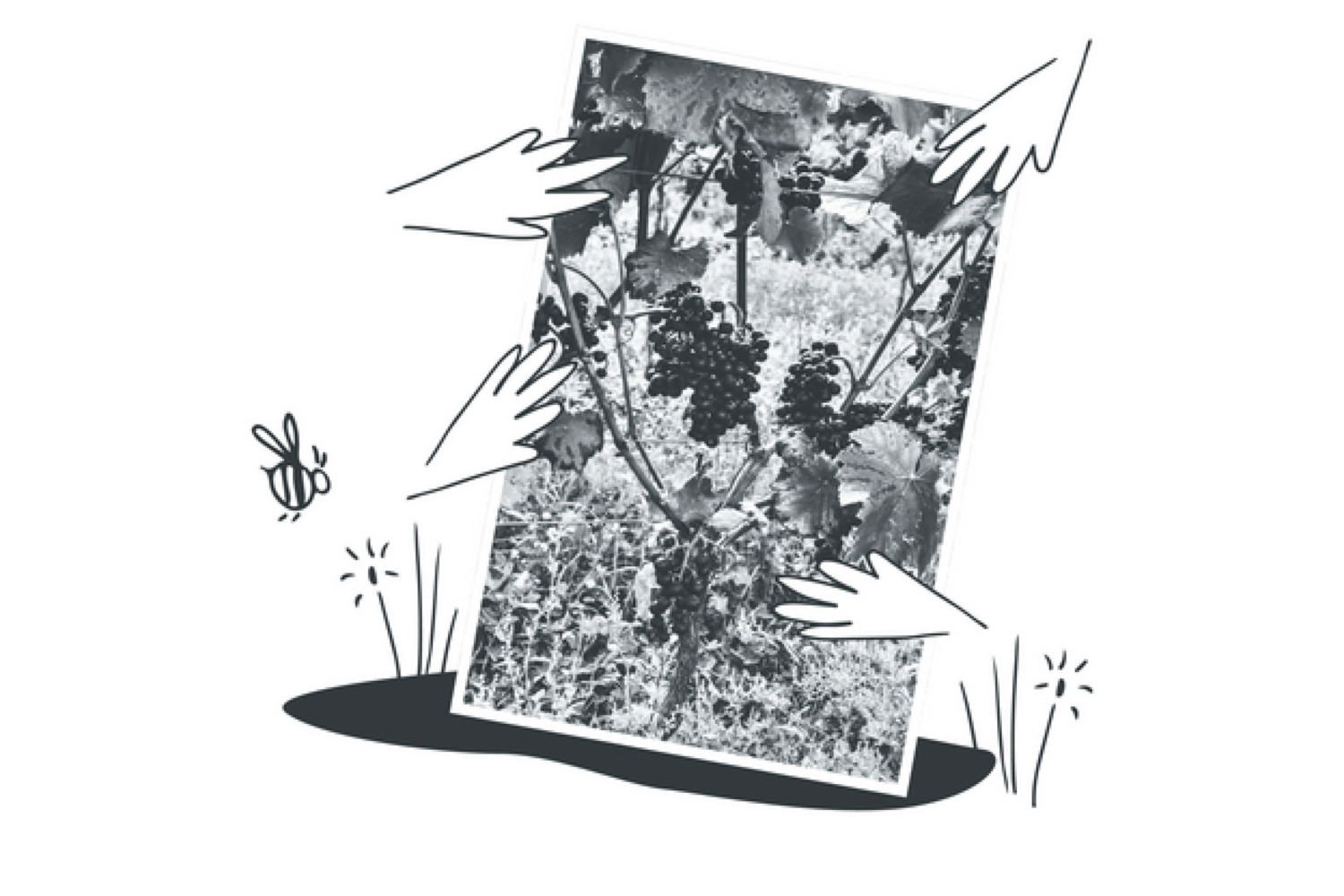 MASSARBEIT IM WEINBERG
Sekttrauben brauchen schon am Rebstock eine besondere Pflege. Denn nur aus exzellentem, schonend gepresstem Lesegut kann ein maßgeschneiderter Sektgrundwein reifen. Dabei spielt das richtige Timing eine enorme Rolle um eine Balance aus Reife und Frische zu ermöglichen.
VIEL LIEBE ZUM GRUNDWEIN
Jetzt beginnt das Fingerspitzengefühl im Keller. Die Kunst ist die ideale Assemblage (Assemblieren=Zusammenführen) aus den Sektgrundweinen. Die Rebsorten perfekt aufeinander abzustimmen, oder die in unterschiedlichen Gebinden gereiften Weine (Holz, Stahl, kleine Fässer, große Fässer) miteinander zu vereinen.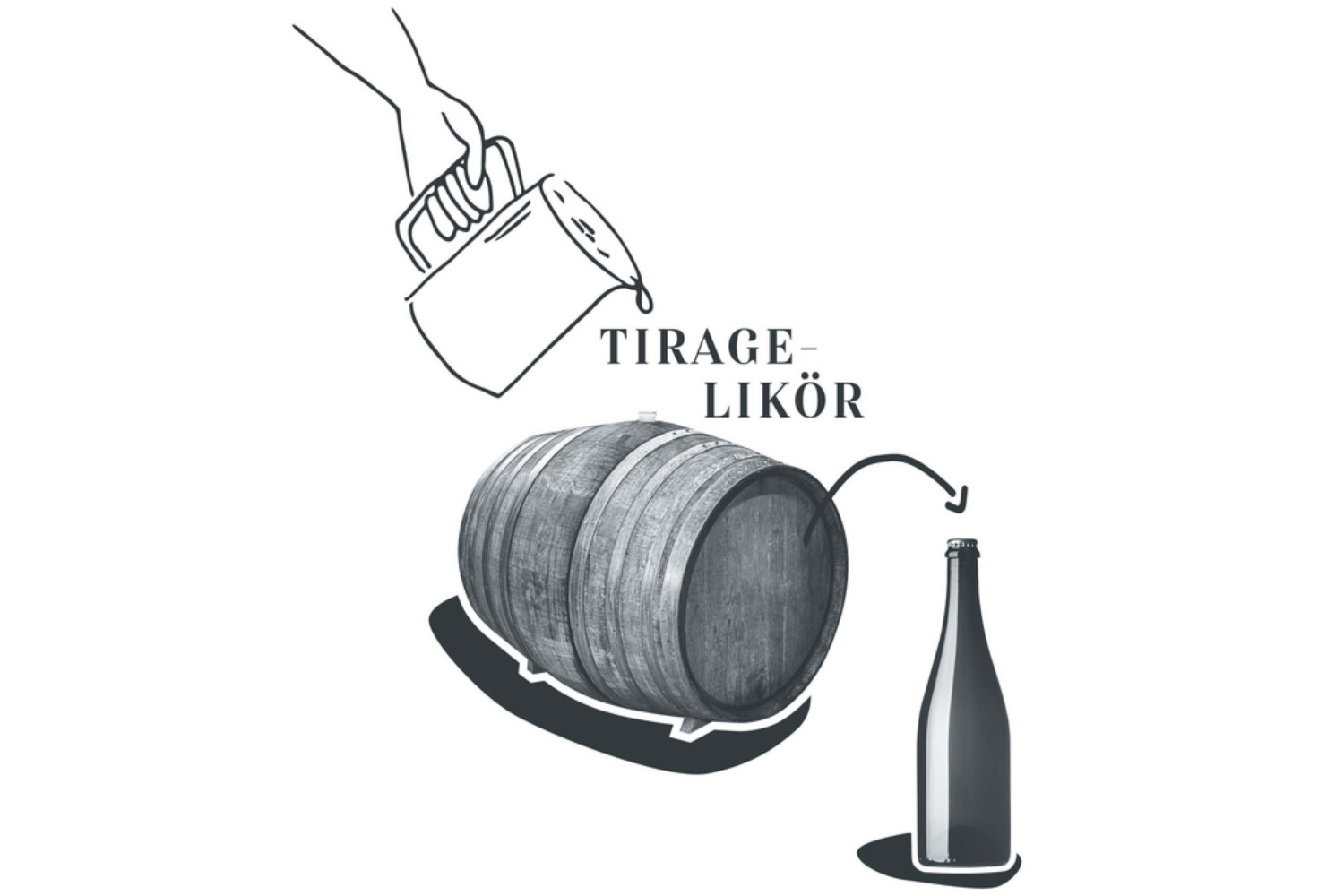 AB AUF DIE FLASCHE
Schon wieder ein Fremdwort. Tirage = versetzen. Jetzt wird es spannend. Der Tirage Likör (bestehend aus Sekthefe und Zucker) wird dem noch immer stillen Sektgrundwein hinzugefügt und in exakt die Flasche abgefüllt, die er bis zum Schluss auch nicht mehr verlässt...
Tja, Tirage muss man haben!
LANGES HEFELAGER
Laut Weingesetz bedarf es  bei der traditionellen Methode einer 9 monatigen Reifezeit in der Flasche. Dabei verändert die Hefeautolyse und die reduktive Reifung des Rohsektes die Aromastruktur und verbessert außerdem die Perlage. Für unsere Mitglieder liegt der Standard meist bei 24 Monaten oder darüber, was die genannten positiven Effekte enorm verstärkt.
Ein Leben lang sur lattes!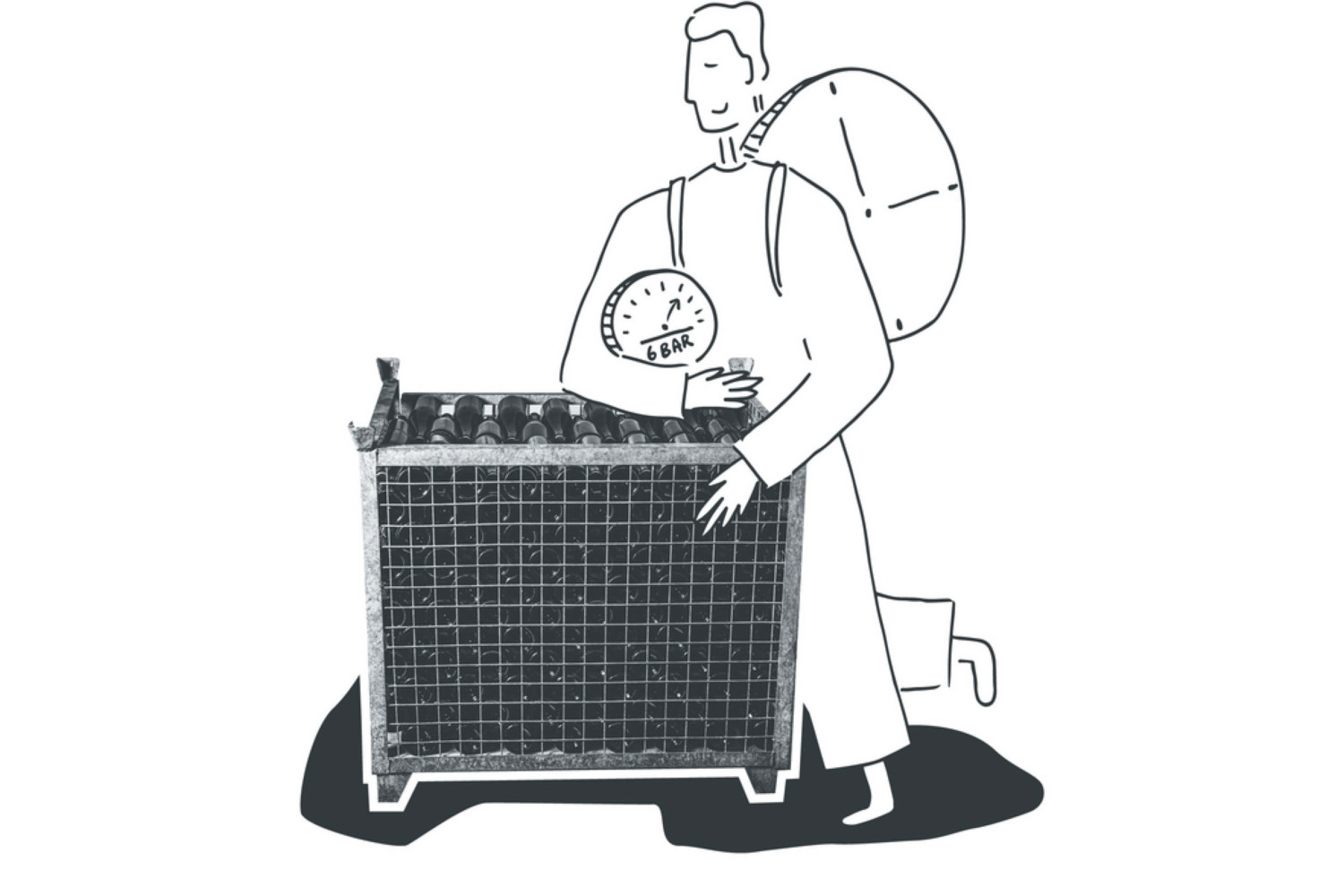 REMUAGE RÜTTELN
Nach der zweiten Gärung und der Lagerzeit auf der Hefe muss das Hefedepot  entfernt werden.
Dazu werden die Flaschen in sogenannte Rüttelpulte gesteckt. Sie stehen zuerst waagerecht und werden dann traditionell in 21 Tagen aus dieser "Ruhestellung" peu à peu in die Senkrechte gebracht. Während dieses Verfahrens gleitet die Hefe mehr und mehr in den Flaschenhals. Das moderne Pendant dazu ist die Verwendung von Rüttelboxen die den gleichen Prozess automatisiert durchlaufen. Die Wirkung auf den Sekt ist hierbei identisch.
DEGORGIEREN
Das Hefedepot, das nun im Flaschenhals sitzt wird kurz vereist, um den Vorgang des Degorgierens (Gorge=Gurgel) zu optimieren. Man spricht vom "degorgement à la glace". Mit Hilfe eines Degorgier-Eisens wird die Flasche dann geöffnet. Durch den Druck von ca. 5 bis 6 bar fliegt der gefrorene Hefepfropfen heraus. Dieser Rohsekt ist stets "brut nature", also komplett ohne Restsüße.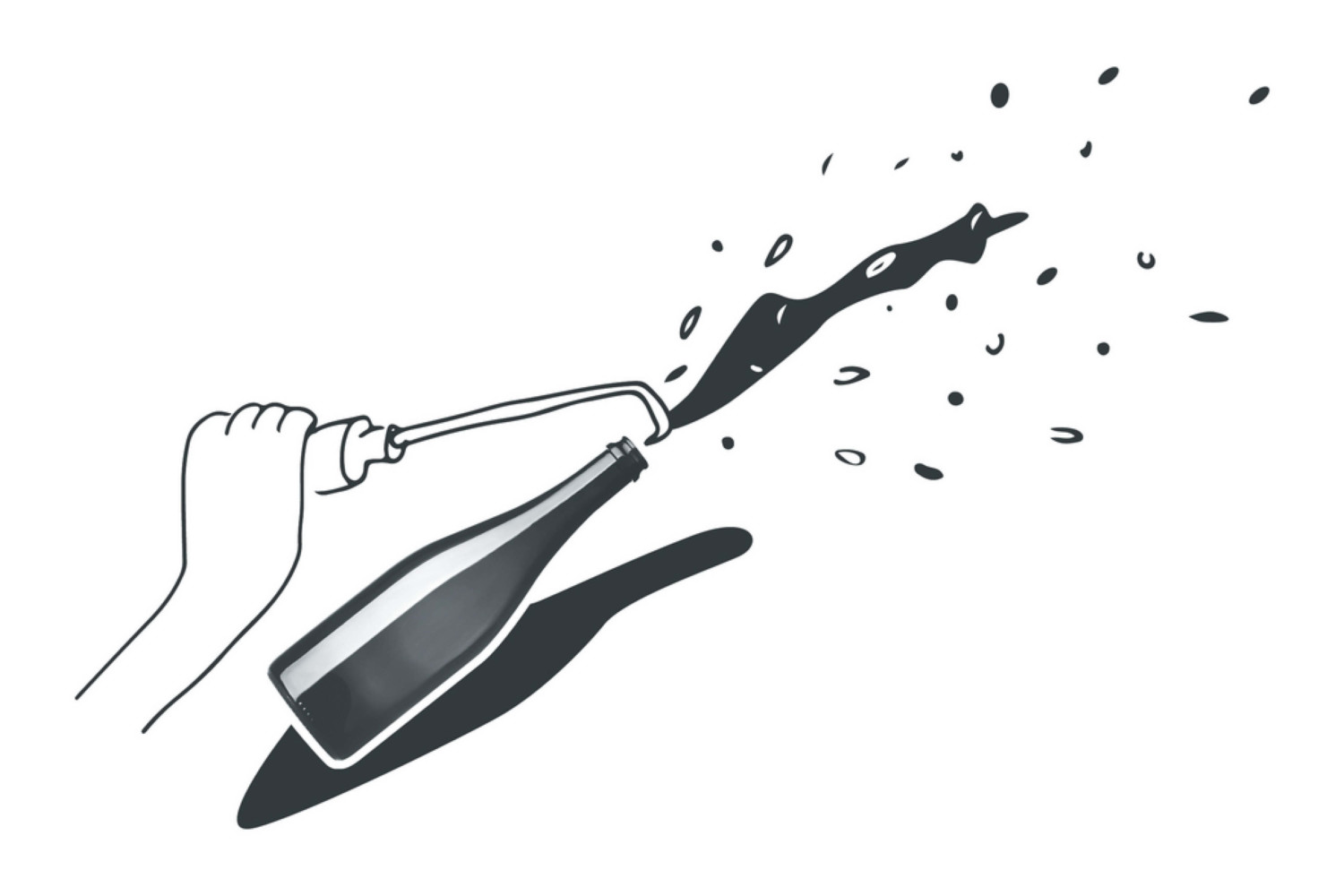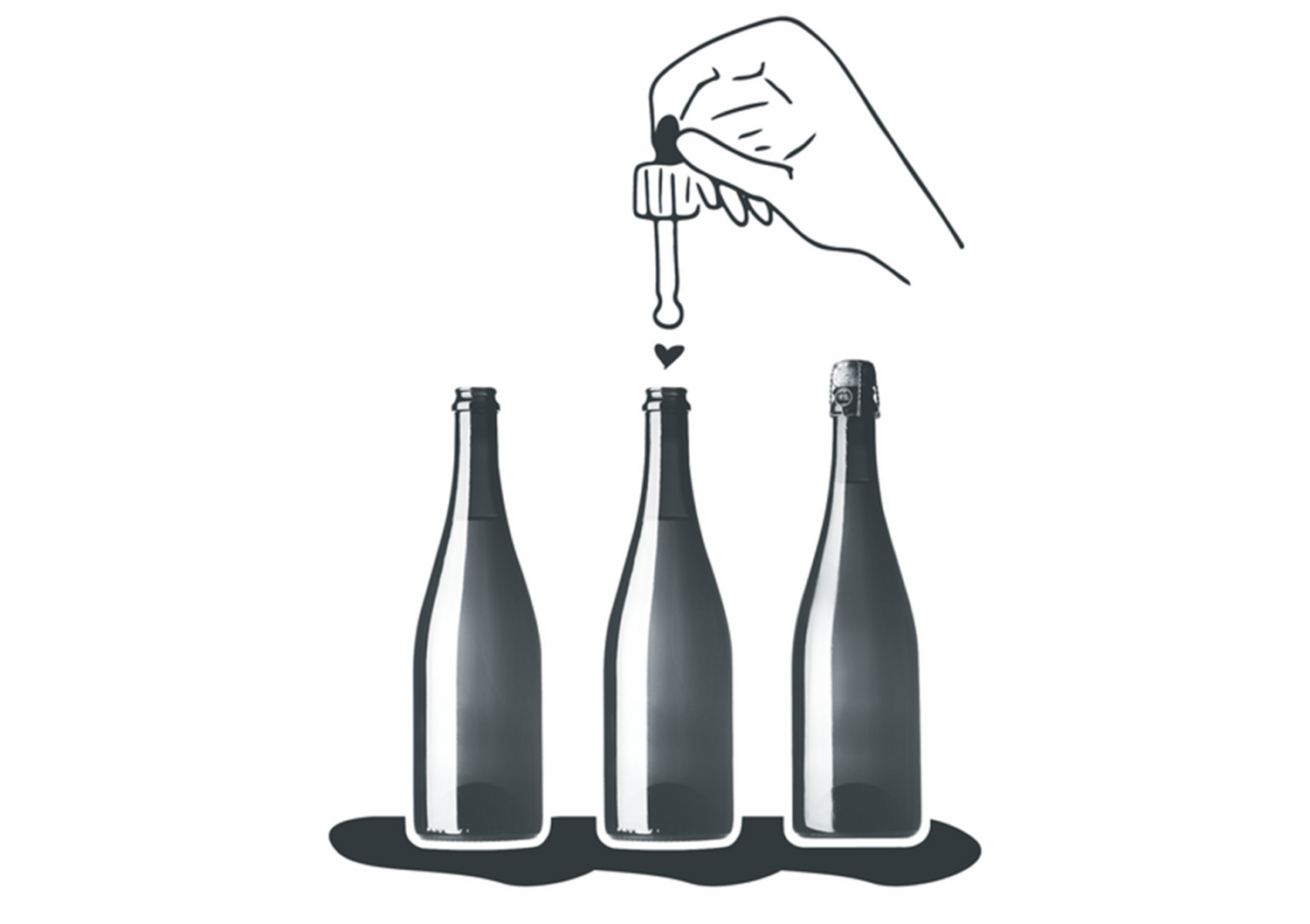 DOSAGE
Bevor der Sektkorken und die Agraffe die Flaschen endgültig verschließen, erhält der Sekt durch die Zugabe der Versanddosage (einem Likör von Wein und Zucker) seine gewünschte Geschmacksrichtung. Hier gibt es noch die Möglichkeit mit Weinen mit natürlichem Restzuckergehalt wie Beerenauslesen oder Eiswein dem Sekt eine besondere Note zu geben. In der Regel kommen unsere Sekte auf Grund der exzellenten Grundweine mit einer sehr niedrigen Dosage aus und sind meist am unter Rand von Brut.
Brut ist das neue Nice!
GLÜCKLICHER SEKTMACHER
Nun ist der Sekt nach den vielen aufwendigen Arbeitsschritten der traditionellen Flaschengärung endlich fertig und bereit die Korken knallen zu lassen! Wir finden übrigens: besser stehend als liegend lagern. Bei guten Lagerbedingungen können die Sektmacher-Sekte viele Jahre im Keller reifen und müssen keineswegs jung konsumiert werden.