OPENING HOURS
WINERY | VISIT & TASTING
Montag - Friday 10:00 - 18:00
Samstag: 10:00-17:00
During our opening hours, you can always taste all wines of the winery or you can easily explore one of our tasting sets at home.
We are pleased to welcome you!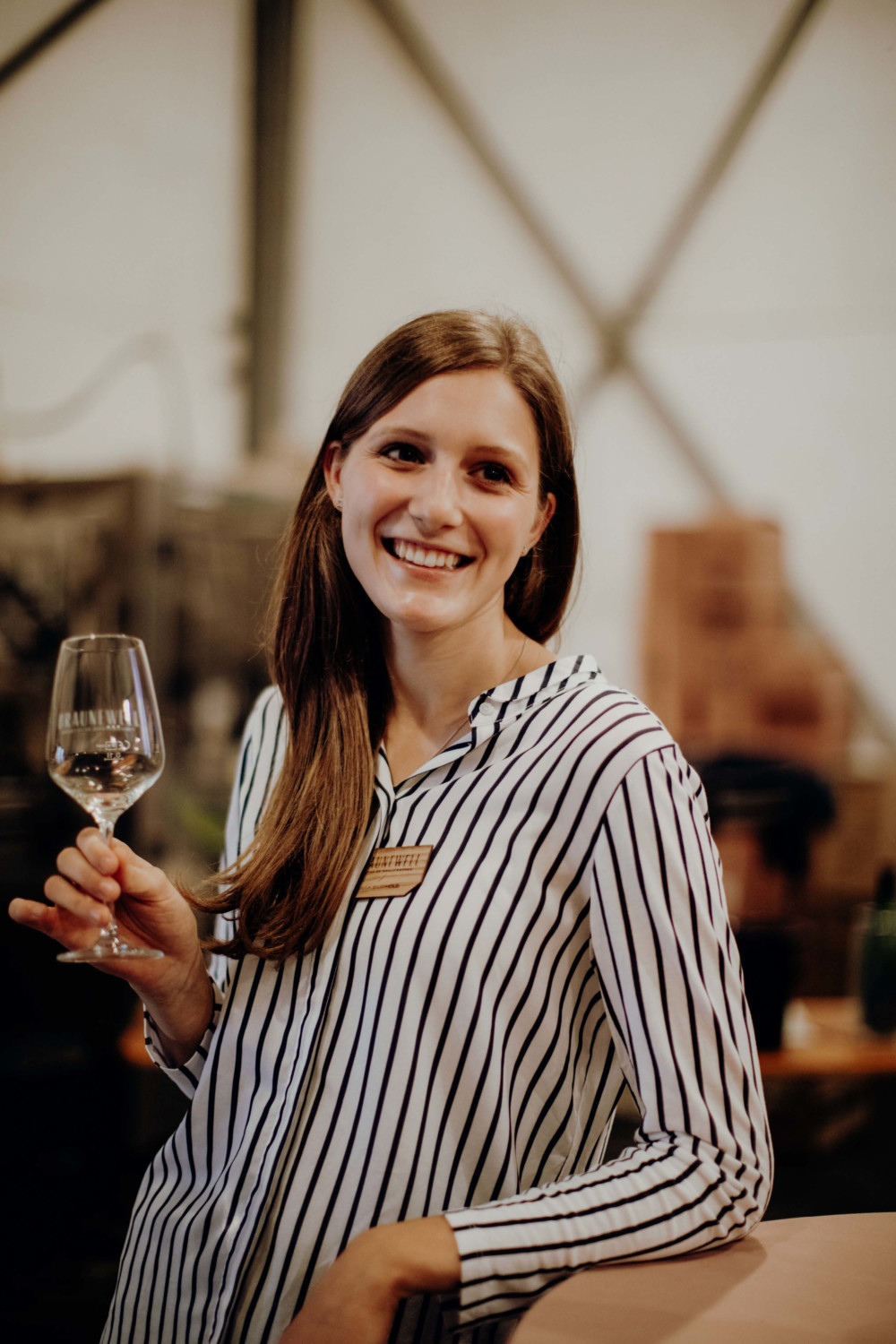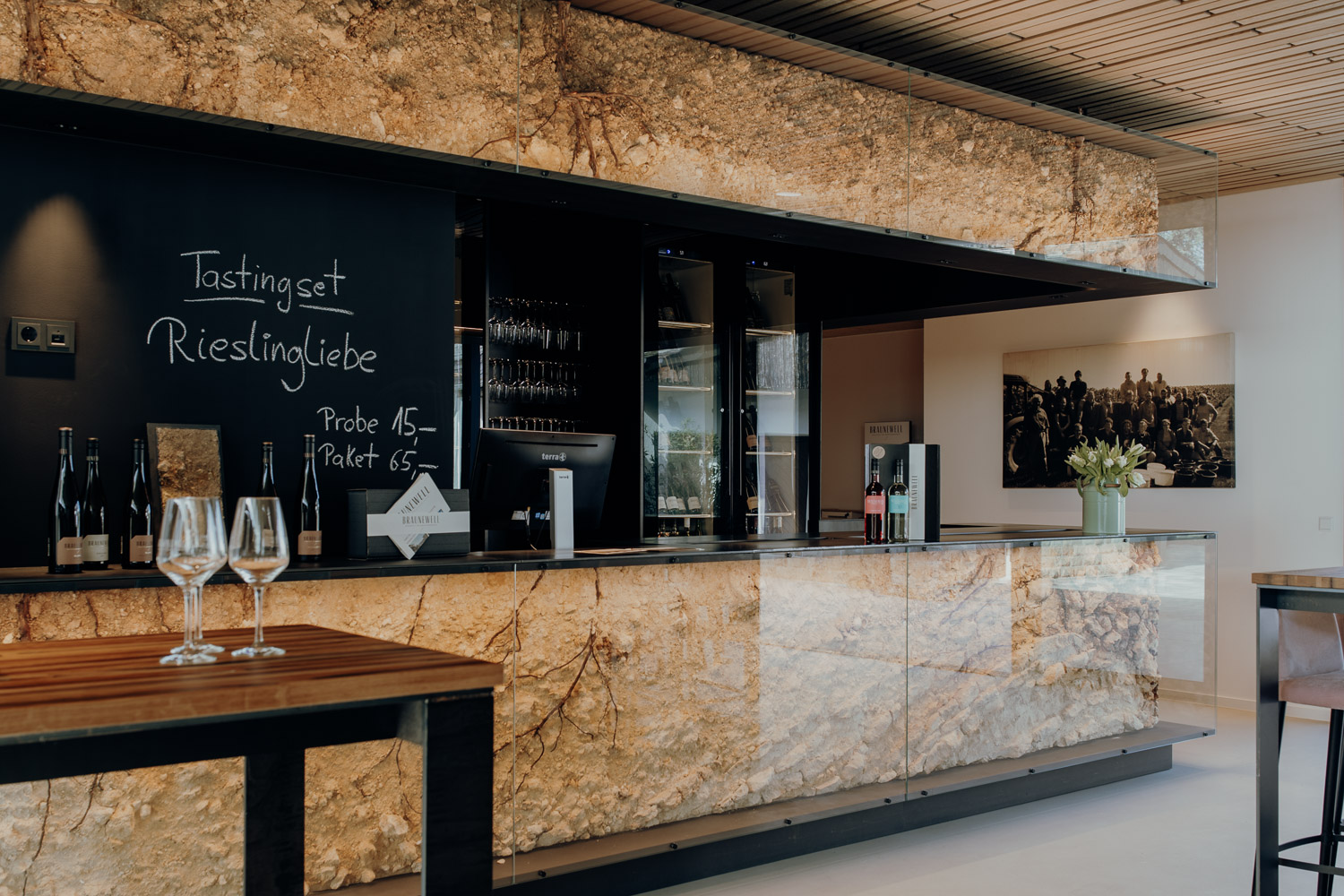 We are really proud of the growing community of wine lovers oat the winery and in our tasting rooms. We are happy to be a part of this lively culture of encounters and enjoy being your hosts. We are particularly pleased that this has been honored and recognized.
Excellent tasting rooms
Visit our winery virtual. The video invites you to take a little German insight!
Would you like to try a wine to confirm your purchase decision or are you interested in specific wines? Then please ask our team directly atthe winery.
In our world, there are so many incredible wines to discover. That's why we have prepared great tasting sets with information for you, which you can use to immerse yourself intensively in a topic in the vinotheque or in the winery garden. Would you rather taste the wines at home? Check out our tasting sets for at home:
SEKTMAKER
Bubbles, bubbles, bubbles | every single sparkling wine / "Winzersekt" in one tasting
TASTE OF SELZTAL
Explore Braunewell | An insight into the signature of the winery
GRAUBURGUNDER DNA
Grauburgunder is our passion | The complete set of Grauburgunder in one single tasting
RIESLING LOVE
Germany's business card | our thrilling Rieslings in one tasting
PINOT OVER ALL
WE LOVE PINOT and you can taste it | Every last Spätburgunder in one flight
GG | GROSSE LAGE | GREAT WINES
The heart of the winery | Get an insight into our vineyards TEUFELSPFAD and BLUME.
FUTURE TRENDS
The future of german wine | Our trending grape varieties in a lineup
Wein soll die Menschen zusammenbringen und Freude spenden.
Wir verraten Ihnen, wo Sie in Ihrer Nähe Braunewell Weine finden! Eine kleine Auswahl unserer Partner aus der Gastronomie:
TASTINGS, BARS, RESTAURANTS
DRINK BRAUNEWELL
Unfortunately, we cannot serve you our wines every day here at the winery.  The combination of good wine and good food is what elevates wine from a simple drink to a special cultural asset.
We like to drink the wines together. With the family at home, with friends at the bar or with a great dinner at a special restaurant. You can find the next suitable event our restaurant here...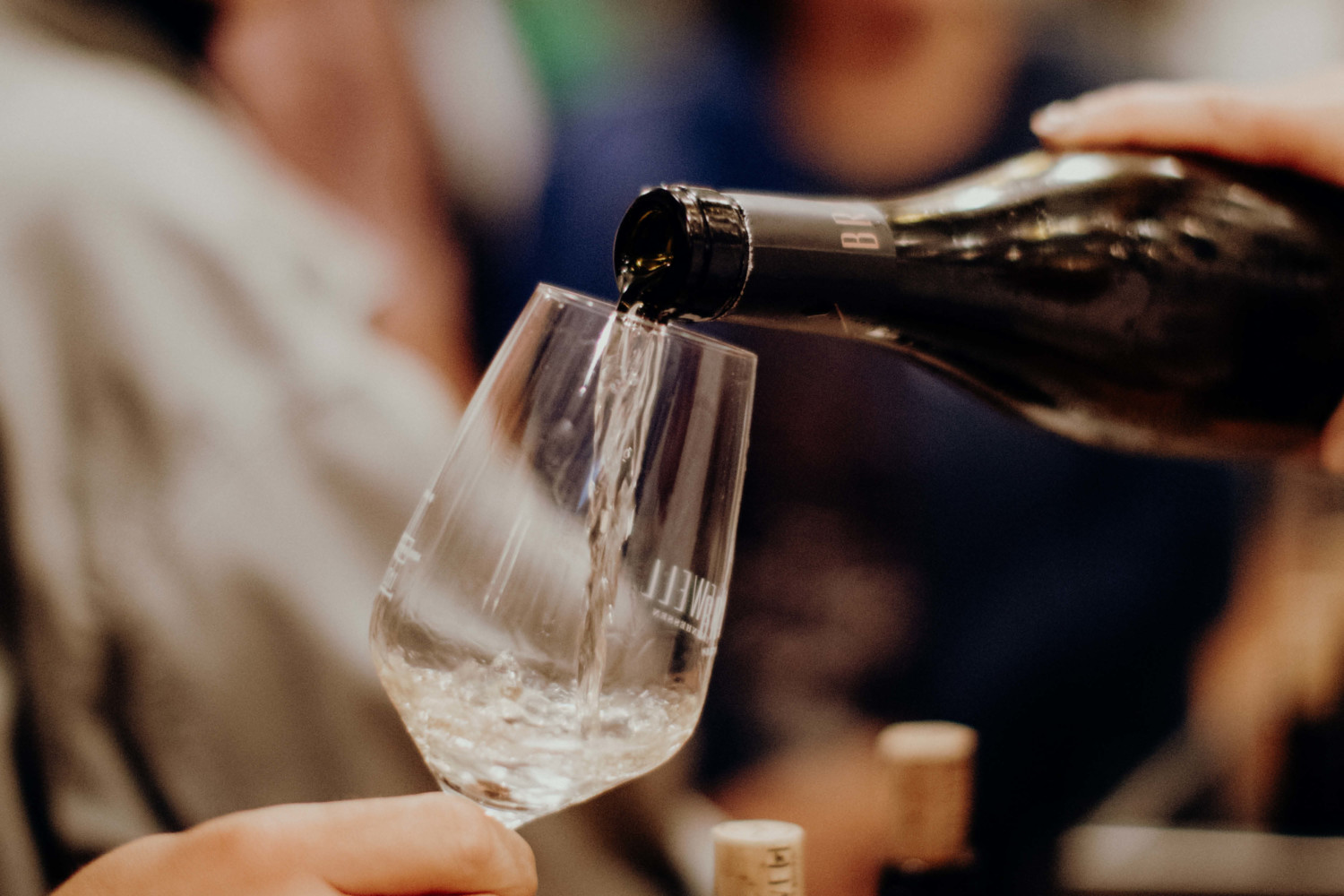 Rheinhessen
Restaurant & Landhotel Fetzer
Gaulsheimer Str. 14
55218 Ingelheim
Reservierung: 06725 – 30 130
www.landhotel-fetzer.de
Weedenhof I Michael Knoell
Mainzer Straße 6
55270 Jugenheim
Reservierung: 06130 – 94 13 37
www.weedenhof.de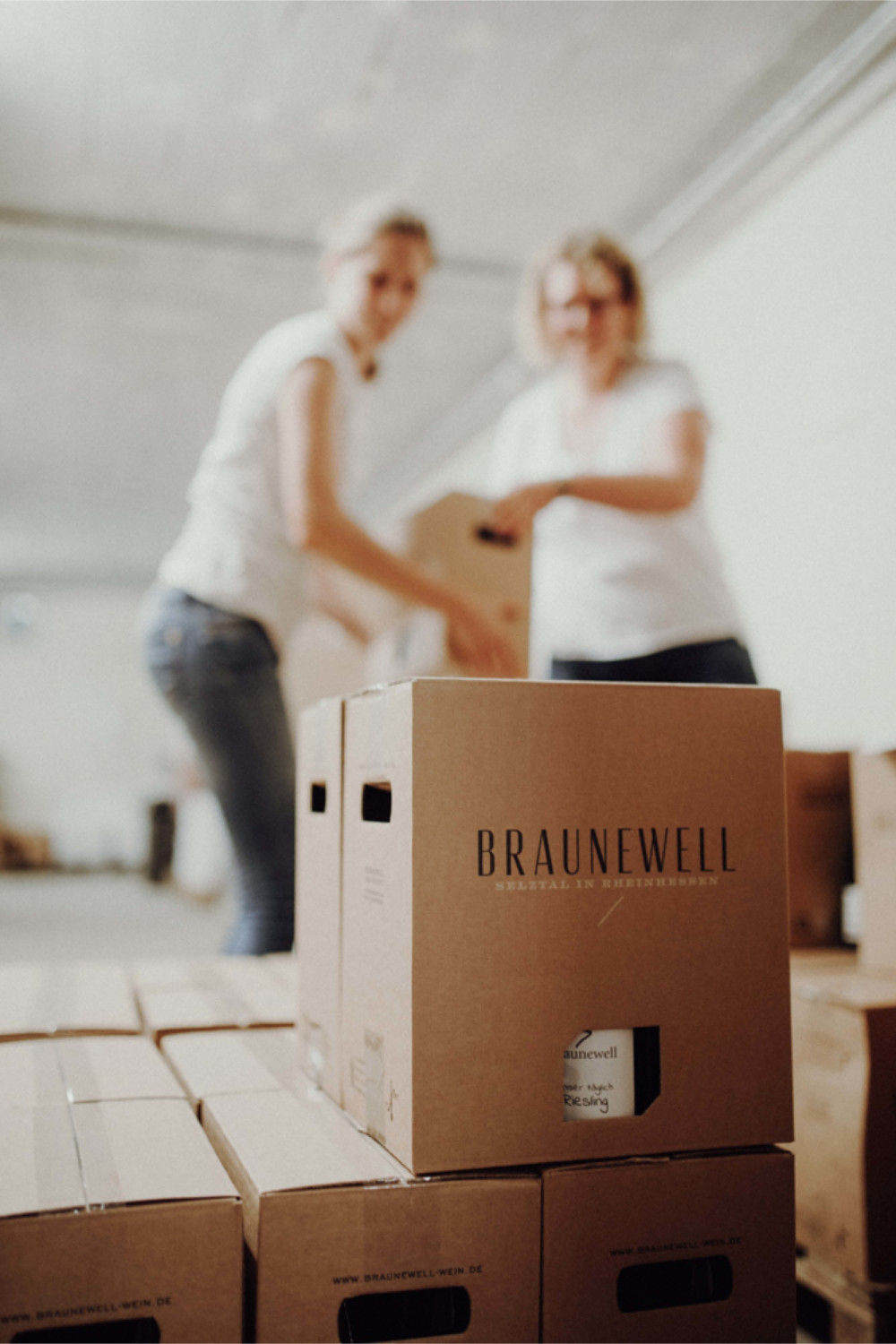 We can't settle our vines everywhere…
… but our wine can!
Here you will find a selection of wine experts who will introduce you to our wines. Of course, you can also buy the wines there - and get the wine knowledge along with it!